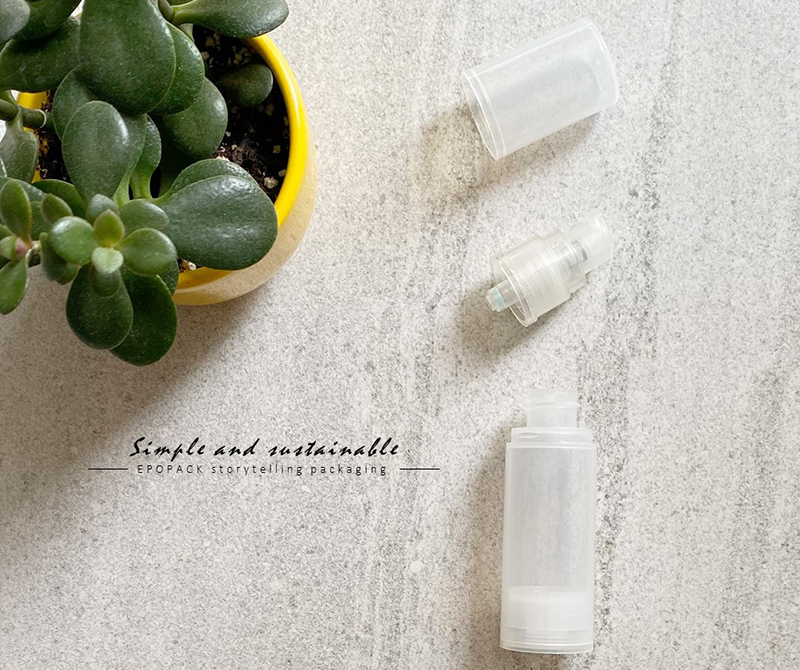 Grania Jain
Epopack Co. Ltd corporate social responsibility is focused on the Earth's preservation for future generations. To uphold our mission, we only use eco- friendly, sustainable packaging materials in our entire range of cosmetic containers.
Introducing PP material airless solutions which allow it to be 100% recyclable.
Airless solution also ensures that every last drop can be extracted. This series comes with 3 size options: 15ml, 30ml and 50ml. Decoration services such as printing, hot stamping, spray colour and injection colour, are available.