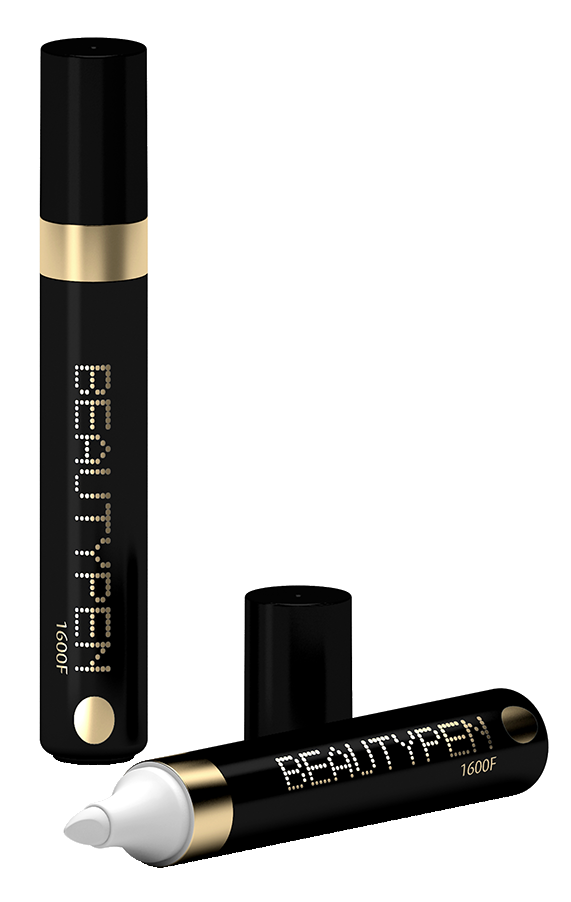 STRAIGHT TO THE POINT:
The BeautyPen allows you to apply fluid cosmetic products in a targeted, accurate, and also large-scale manner and is therefore perfectly suited for cosmetic industries.
News:
PRACTICAL HANDLING:
1. User-friendly, simple to use and to carry
2. Hygienic and clean application
3. Emotional attribute: pleasant, "something which is nice to hold"
PERFECT ADAPTION TO THE FILLING:
1. Different lengths possible
2. Modification of quantity per application possible
3. Barrier properties
ATTRACTIVE APPEARANCE:
1. Variety of decorative options possible: colour matching, offset printing up to 6 colours, hot stamping, labelling etc.
2. Variety of individual options for nibs (form, colour)
ADDITIONAL TYPES:
1. BeautyPen 1500F and1500V
2. BeautyPen 2000F
3. BeautyPen 1600 FK with child proof cap