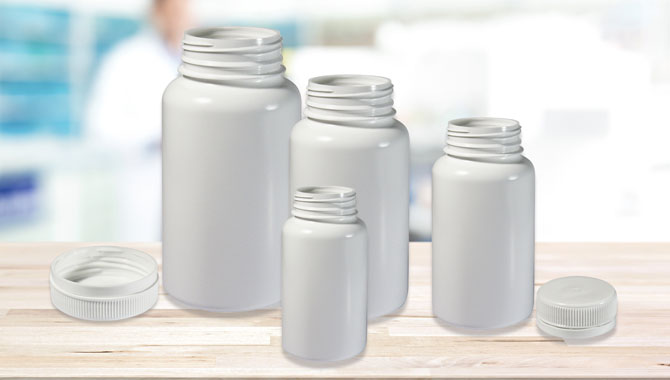 The containers are produced by RPC Astrapak Plastop to strict healthcare standards. The 100% polypropylene (PP) construction provides a light weight yet robust pack that is impact resistant and long-lasting to ensure maximum product protection. An optional liner in the closure delivers additional protection against degradation during transport, while for enhanced consumer safety the screw-on closure incorporates a tamper-evident sealing band.
The Medipac's classic rounded shape and surface finish creates an attractive appearance on-shelf. A large decorative area means products can be fully personalised for effective branding using either screen-printing or self-adhesive labels.
In addition, the 100% recyclability of PP enables companies to meet sustainability targets. Applications for recycled PP include spatulas, cutting boards, storage bins and shipping pallets.