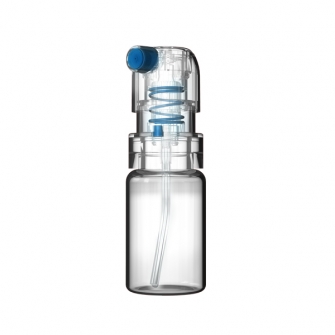 The Advanced Preservative Free PLUS (APF PLUS) represents a new generation of dispensing systems for both preserved and unpreserved formulations.
News:
The APF PLUS offers pumps for topical application.
The APF PLUS is a direct response to increasing demands for flexibility and performance. As a result, this pump solves the multiple challenges pharmaceutical manufacturers are facing today.
KEY FEATURES:
1. Suitable for unpreserved formulations
2. Metal free fluid path - a solution for oxidizing formulations
3. Tip seal technology prevents clogging of the actuator
4. Qualified with challenging microbiological tests (TSIT and CVIT)
5. Possibility of 360° application for patients needing assistance
6. Pharma compliant materials