Post innovation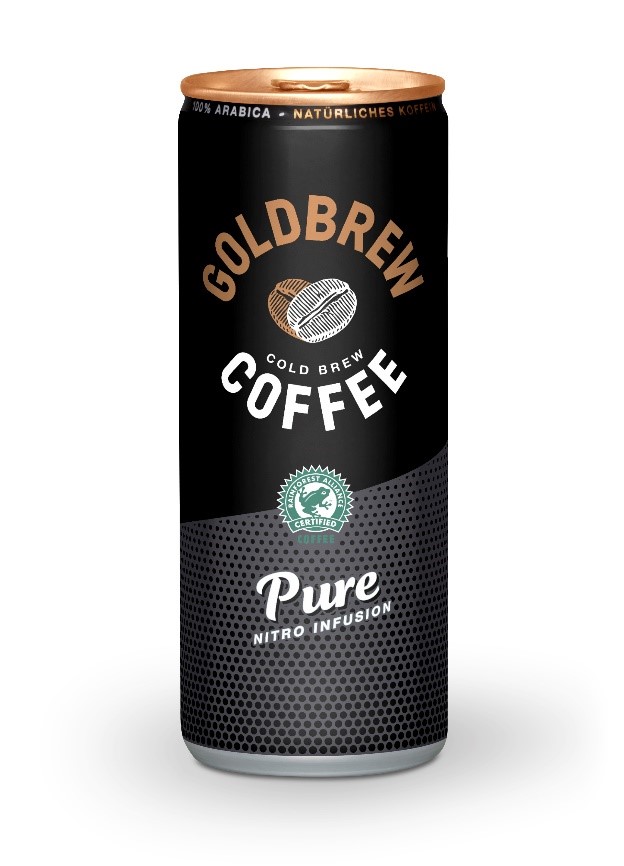 Ardagh's beverage cans deliver the cold brew coffee revolution to aficionados everywhere, from lightly sparkling to nitrogen-infused beverages
Designation:
Communications Manager at Ardagh Group, Metal – Beverage – Europe
With the help of Ardagh Group's sustainable beverage cans, Cafeahaus AG has launched Goldbrew, the ready-to-drink (RTD), cold-brewed coffee range in cans in the German market.
Their flavoured carbonated versions 'Goldbrew ginger & lemon' and 'Goldbrew grapefruit & lemon' are filled in Ardagh's 250ml slim cans and a first in the German market.
Ardagh's Nitro Can provides the perfect packaging solution for Cafeahaus' original cold-brewed coffee
The can's nitrogen-charged widget brings the Goldbrew to life – first by carrying the coffee's aroma, then by infusing its black body with that characteristic cascade of bubbles, and finally by topping it off with a tan-coloured head.