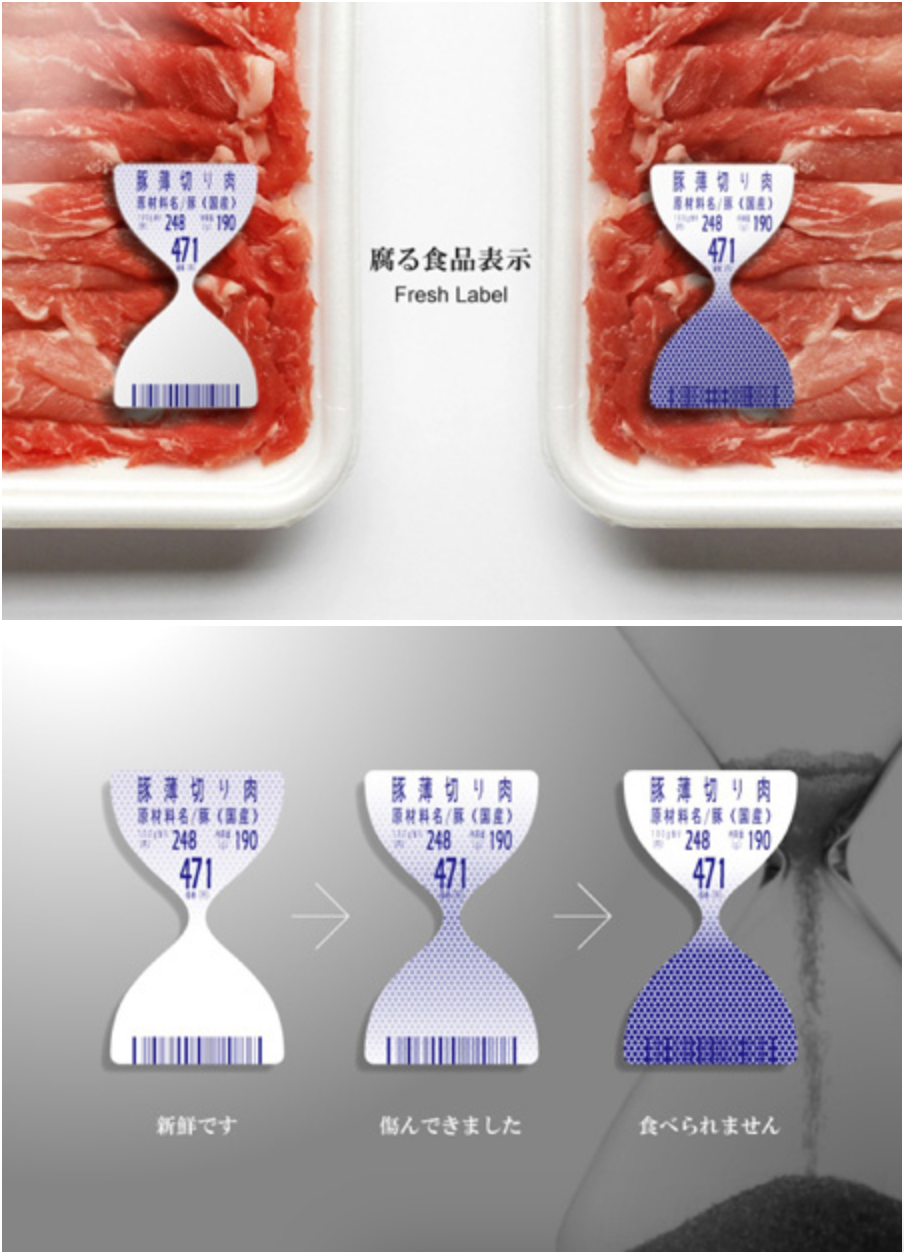 With the rising awareness of food safety, more and more people are paying closer attention to food labels. However, do labels reflect the true nature of food? For instance, expired food products are disposed of as trash. But the truth is that food does not go bad the instant the use-by date expires. Food starts rotting the very instant it dies. If kept in a good temperature condition, it might be edible even after the expiration date has passed. They have doubts about the expiration-date culture which rarifies the sense of appreciation towards food. This is a food label that changes based on how spoiled the food is.
The design is in the motif of a sandglass, the symbol of time, in which the sand shifts downward as food perishes. When all the sand reaches the bottom, the barcode will no longer be scannable making the food nonmarketable. It is reliable because false labeling will be difficult as the freshness of food will be directly reflected.
The label has two layers. One layer contains food information and the other layer contains special ink reactive to ammonia. The ink is made from the pigment of purple cabbages and is safe.
Kyocera Corporation
Naoki Hirota
Designer