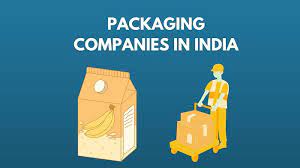 The Packaging Industry in India is one maong the high growth industries which are developing at a rate of 22-25% per annum. Grdaually, as Make in India catches up with industries, India has the potential of becoming a preferred hub of Packaging market world wide. 
So Here is the List of Top Packaging Companies in India.
1. Uflex Ltd
UFlex has earned an irreproachable reputation defining the contours of the 'Packaging Industry' in India and overseas. Since its inception in 1985, it has turned into a multi-billion company focusing on trust, value creation for customers, quality innovation and customer satisfaction.
UFlex has grown from strength to strength with large manufacturing capacities of Packaging Films and packaging products providing end-to-end solutions to clients across over 140 countries where it enjoys a formidable market presence thereby becoming India's largest flexible packaging company.
UFlex enjoys a global reach with unhindered speed making it truly multinational. Headquartered in Noida (National Capital Region, New Delhi) it has state-of the-art manufacturing facilities in India, UAE, Mexico, Poland, Egypt and USA.
UFlex serves as one stop shop flexible packaging solution provider cutting across varied sectors spanning USA, Canada, South America, UK, Europe, Russia, CIS countries, South Africa and other African countries, Middle East and the South Asian Countries. UFlex manufacturing facilities enjoy ISO & HACCP accreditations and its products are approved by FDA.
Some of UFlex's clients on the global turf include P&G, PepsiCo; Tata Global; Mondelez, L' Oreal, Britannia, Haldiram, Amul, Kimberly Clark, Ferro Rocher, Perfetti, GSK, Nestle, Agrotech Foods, Coca Cola, Wrigley, Johnson & Johnson among others.
2. Essel Propack Limited
Essel Propack, is the largest specialty packaging global company, manufacturing laminated plastic tubes catering to the FMCG and Pharma space. Employing over 3000+ people representing 25 different nationalities, Essel Propack functions through 20 state of the art facilities and in Ten countries, selling circa 8 billion tubes and continuing to grow every year.
Essel Propack is the world's largest manufacturer of laminated plastic tubes with units operating across countries such as USA, Mexico, Colombia, Poland, Germany, Egypt, Russia, China, Philippines and India.
These facilities cater to diverse categories that include brands in Beauty & Cosmetics, Pharma & Health, Food, Oral and Home, offering customized solutions through continuously pioneering first-in-class innovations in materials, technology and processes.
3. Huhtamaki PPL Ltd
Huhtamaki PPL Ltd. is a leading provider of primary consumer packaging & decorative labelling solutions in India, and part of Huhtamaki Oyj, a Finnish-based global food packaging major.
Since 1935, today the Company is a total solutions company with a Pan-India presence, backed by 16 manufacturing sites and 5 customer support centers. The acquisitions and subsequent mergers of Webtech Labels Pvt Ltd.  & Positive Packaging Industries Ltd., as well as the acquisition of the India operations of Ajanta Labels have strengthened HPPL's leadership in flexible and labelling solutions.
The Company solutions include barrier and recyclable laminates, specialized pouching like shaped, 5 and 6 panel pouches, thermoforms, decorative labels, digitally printed laminates for pack personalization and tube laminates.
Catering to both, domestic as well as global demand, tube laminates are designed for segments such as food, oral care, skin care, pharma and other non-food items.
4. Mold-Tek Packaging Limited (MTPL)
Established in 1986, Mold-Tek Packaging Limited (MTPL) is the leader in rigid plastic packaging in India. Mold-Tek Packaging Limited is involved in the manufacturing of injection molded containers for lubes, paints, food and other products.MTPL has seven processing plants and three stock points spread across India to ensure faster supplies. It has a huge injection molding capacity of around 20000 TPA. As a pioneer and innovator of pail packaging in India – Mold-Tek has introduced spouts and In-Mold spout concepts for the paint and lube pails. With in-house manufacturing capability in place, and the company is not dependant on imports.
5. Kanpur Plastipack Ltd
The company has a fully integrated facility and is operating from three locations all within half a mile of each other in Kanpur. The company is BRC and ISO 22000 certified for Food Grade and Clean room bags are one of the few ones who offer a full range of products and services under one roof.
The Company FIBC's and big bags division is doing over 5 million bags per annum and has an installed capacity for over 7 Million bags.
Kanpur Plastipack Limited – FIBC Manufacturer. It was the year 1971 and the city – Kanpur up in North India. An entrepreneur was looking at setting up a Greenfield project in a new Industry. Raffia Flat tapes and woven sacks was just beginning to get an entry into the world of plastics and what then seemed like a great thing to get into. The transition to FIBCs and Bulk bags took place in the year 1999.The Company Kanpur Plastipack has since then evolved into an Industrial Bulk Packaging Solution provider. From humble beginnings employing under 50 persons Kanpur Plastipack is now entering into its Fifth decade of service to the Global Bulk Packaging Industry.
6.Balmer Lawrie & Co. Ltd 
Balmer Lawrie & Co. Ltd was founded in the year 1867. The top packaging company is headquartered in Kolkata,  India. BL products range include specialty lubricants, steel barrels, industrial greases, logistics services, and corporate travel. It has a presence in performance chemicals and logistics infrastructure.Balmer Lawrie is a market leader in Steel Barrels, Industrial Greases & Specialty Lubricants, Corporate Travel and Logistics Services. It also has significant presence in most other businesses, it operates, viz, Chemicals, Logistics Infrastructure etc. In its 154 years of existence, Balmer Lawrie has been successfully responding to the demands of an ever changing environment, leveraging every change as an opportunity to innovate and emerge a leader in industry.
7. Cosmo Films Ltd
Cosmo Films Ltd was founded in the year 1976 by Mr. Ashok Jaipuria. The company has its headquarters located in New Delhi, India. It is a multinational corporation that manufactures bi-axially-oriented polypropylene films (BOPP) for packaging, label, lamination, and industrial applications. It is the largest exporter of BOPP films from India and the largest producer of thermal lamination films in the world.
8. Ester Industries Ltd
Ester Industries manufacture Speciality polyester films and engineering plastic compounds. The Engineering Plastics business processes various materials for industries like Automotive, Electrical & Electronics, Appliances, and Telecom. Ester is headquartered in the National Capital Region of India (Gurgaon). The company has a state-of-the-art manufacturing facility located at Khatima, Uttarakhand, about 300 km north of New Delhi. The leading packaging company is serving customers all across the globe including Europe, Asia-Pacific, Middle East, Americas, etc.
9. Jindal Poly Films Ltd
Jindal Poly Films Ltd is one of the leading packaging companies in India. The company is a part of B.C Jindal Group. It is offering a huge range of products and solutions like Bopp Films, Metalized Films, CPP Films, Non-Tearable Paper, Pet Films, Coated Films, Thermal Films, Medical X-Ray Films, etc.
10. Polyplex Corporation Ltd
Polyplex Corporation Ltd. is among the world's largest manufacturers of thin PET film. The company was founded in the year 1984 and has headquarters in Noida, India. The company offers products including BOPP (Biaxially Oriented Polyester), Blown PP / PE, and CPP films. The company has a global presence in around 76 countries across Europe, America, the Indian sub-continent, Far East, Asia Pacific, and the Middle East.
11.TCPL Packaging Ltd
TCPL Packaging is India's prominent manufacturer of plastic cartons, blister packs, standalone converter of paperboard, printed blanks, litho-lamination, and self-ready packaging. TCPL Packaging is promoted by the Kanoria family, which has varied business interests such as jute, tea, textiles, pharmaceuticals, and chemicals. In 1990, the Kanoria family ventured into folding cartons manufacturing, with a unit in Silvassa.
12.Time Technoplast Ltd
Time Technoplast Ltd is a leading multinational conglomerate. It is operating in Egypt, Malaysia, Taiwan, Thailand, U.A.E, etc. It is a leading manufacturer of polymer products. It offers a range of products catering to different segments. It offers Industrial Packaging Solutions, Automotive Components, Construction Related products, Material Handling Solutions, Composite Cylinders, etc. The leading packaging company is known for innovative plastic products. It has more than 40 production facilities all across the globe.