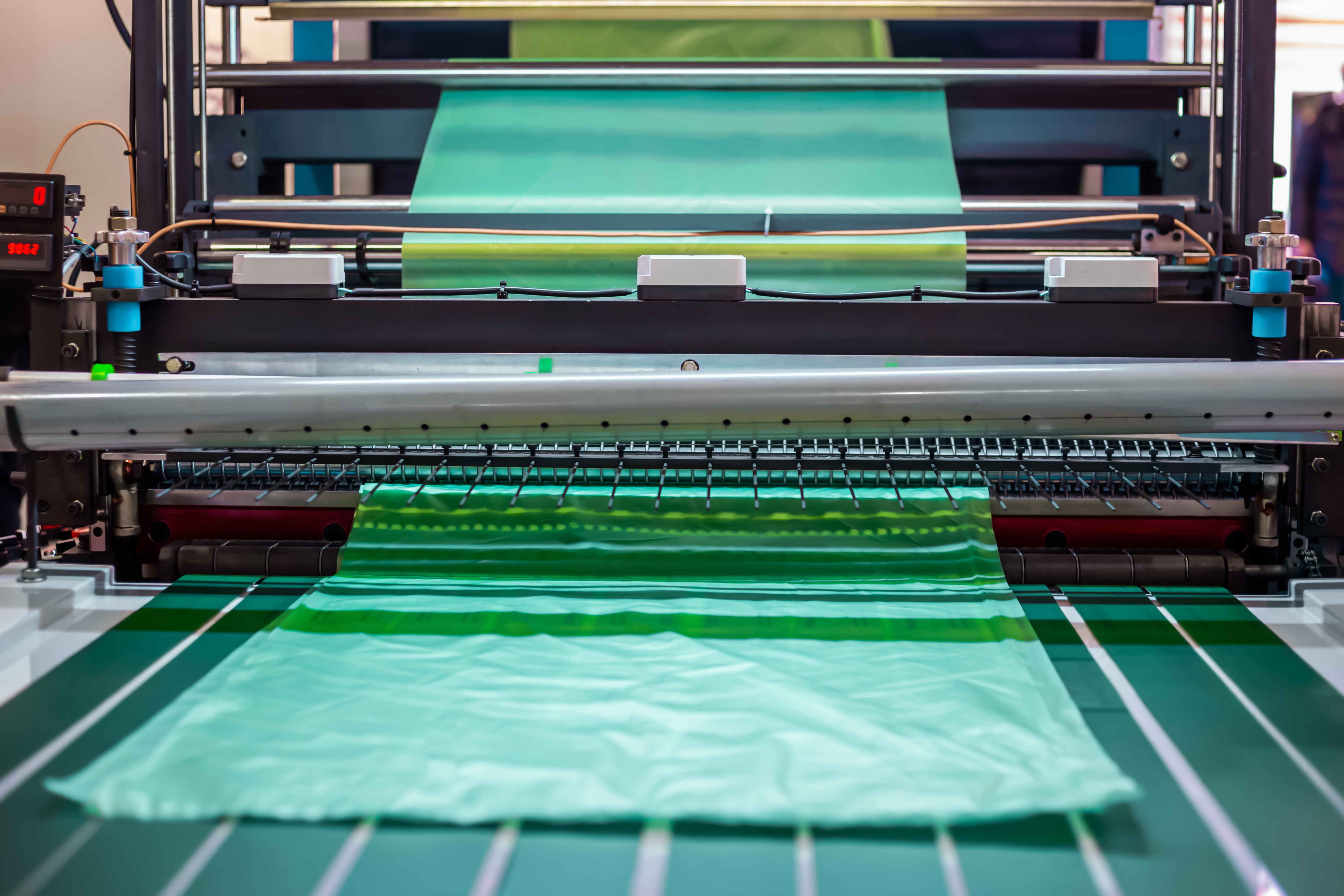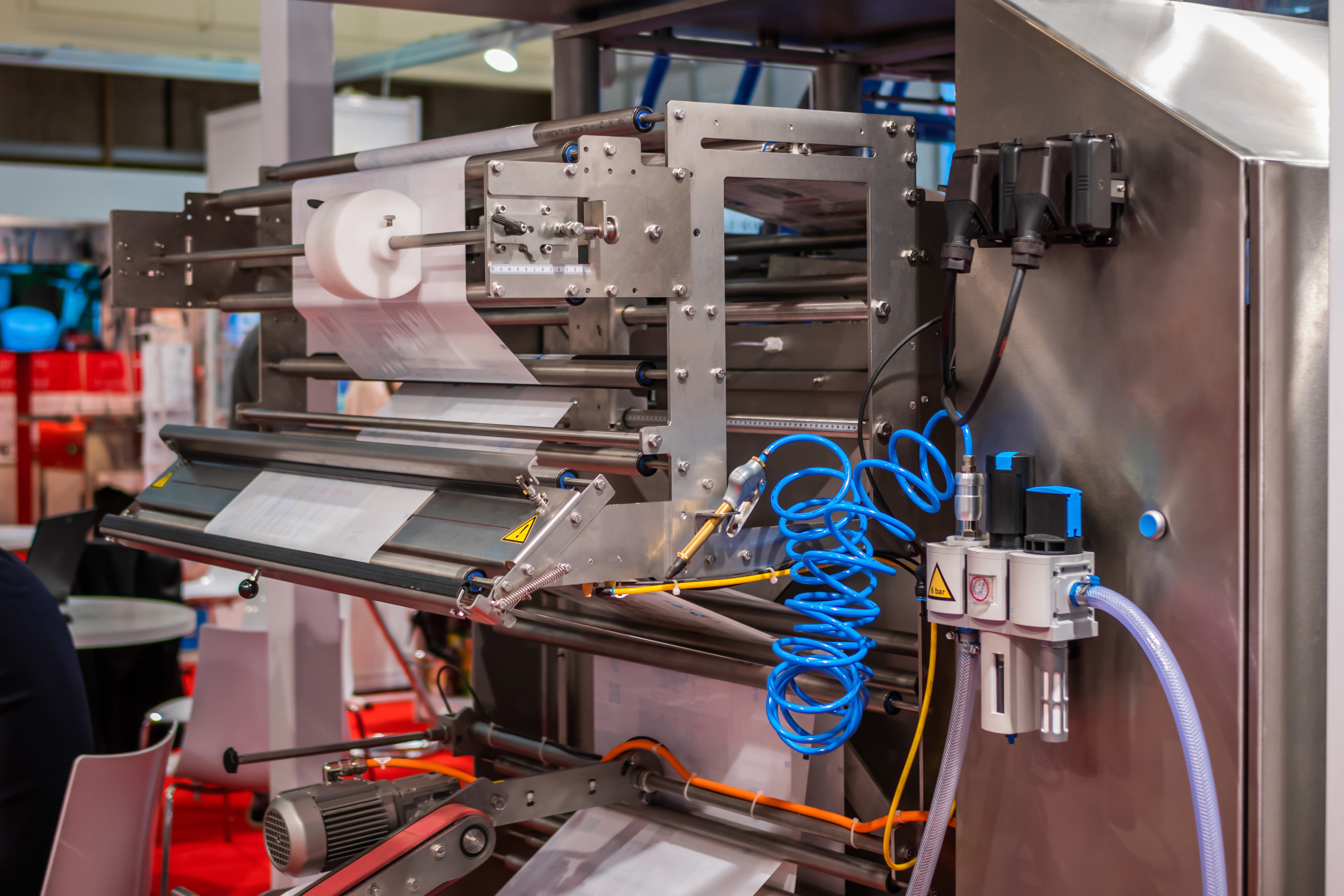 The packaging sector uses vast machinery and equipment depending on the material or product. Most TV shows that reveal what goes on in production facilities will feature various machinery, one of which is the form fill seal (FFS) machine.
If you're unfamiliar with this type of machinery, it's primarily used for packaging, forming, filling, and sealing packages on the same system. Depending on your business type, the packaging machine plays an important role in ensuring your brand has the right packaging. The two main types of FFS machines are vertical and horizontal. 
When you plan to upgrade your products' packaging, it might be time to consider an FFS machine. If you want to learn how the packaging system works, reputable websites like tdipacksys.com and other similar sites are a good place to start.  
How Does A Form Fill Seal Machine Work?
In facilities with the form fill seal (FFS) machine, it's fed with packaging material that the machine shapes and seals according to your company's specific requirements. The packs or bags are filled, sealed, and segregated.  
Most FFS machines nowadays are highly complex, featuring computerized interfaces and control networks. Regardless of the sector in which the machine is being used, it adds speed and adaptability to overall operations. Vertical (FFS) machines can produce almost any shape or size, ranging from standard bags and packs with seals on all sides to custom shapes and sizes.
What Products Are Packaged By FFS Machines? 
The FFS machines can utilize a wide range of material types. Most are used in various industries, including food, cosmetics, chemicals, electronics, pharmaceuticals, and medical, to name a few.
Some products commonly packaged by FFS machines include nuts, rice, bread, condiments, capsules or pills, sugar, confectionery, pet food, and many more.  
A Glimpse Of Different Types Of FFS Machines
As previously stated, there are two popular types of FFS machines: vertical and horizontal. If you want to know the differences between the two machines, read below. 
Vertical Form Fill Seal (VFFS) Machine
A vertical form fill seal (VFFS) machine boasts an assembly-line product packaging procedure with automation features. The system is widely used in the packaging industry for food and other products due to its efficiency.
The machine works by constructing plastic bags out of flat rolls of film while at the same time filling the bags with product and sealing them. A VFFS machine is capable of packaging both solids and liquids. Some of the products a VFFS can handle include bulk products, powder-based products, and many more.
Horizontal Form Fill Seal (HFFS) Machine 
A horizontal form fill seal (HFFS) machine is suited for packing non-flowing solid products. The machines are built with molding and sealing stations so that shifting from one size to another can be done automatically without downtime. This feature makes it ideal for industries that experience frequent changeovers or adjustments.
The machine comprises a filler component and a bagging unit. The product filler is in charge of determining the amount of product to dispense.
Generally, an HFFS machine is suitable for fragile products and those that can't endure a high drop. Some organizations prefer this packing equipment to produce stand-up pouches with zippers and spout pouches due to the high demand since they facilitate convenient product opening and consumption. The machine is an excellent solution for businesses requiring shaped pouches with improved aesthetics and shelf presentation.  
How Does FFS Technology Work?
The FFS technology involves an automated computer that aids in efficiently preparing products. Most manufacturers prefer packaging technology because of its ability to produce better packages at a faster rate while maintaining product quality.
The system is ideal for minimizing contamination during production in a closed sterile chamber. It reduces the possibility of contamination during the production of sterile products.
For example, the packaging system is crucial in packaging intravenous infusion bottles. Generally, steps such as forming the container, filling material, and sealing are performed consistently, consecutively, and automatically in a closed sterile chamber.  
What Are The Advantages And Disadvantages Of FFS Machines? 
Like any piece of machinery, FFS machines have their share of advantages that make them a must-have for many companies. However, it also has some drawbacks that may not make it suitable for some.  
Here are the advantages of the FFS machines in various industries: 
Consistent packaging rate  
Materials used for the packaging are at an affordable price range compared to pre-made containers. 
Boasts a better production rate and lowers the number of shifts  
Simple clean-out between production batches  
Online film printing ensures that the bar code and product information are visible and readable.
Less movable components, specifically with the vertical FFS  
The FFS machine might not be applicable in some industries. Some of the system's drawbacks may include: 
Inability to handle paper or accommodate multiple packaging materials
Not economical for short production runs. 
Demand For Form Fill Seal Machines And Advancements  
The demand for FFS machines is expected to rise in the coming years. Changes are likely to happen due to the continuous expansion in the packaging industry.  
The latest FFS systems can accommodate a vast range of packaging options at high speeds and deliver packaging formats that ensure convenience to consumers. The machines continue to evolve to allow manufacturers in different industries to cope with the changing market needs when it comes to packaging size and format. 
The trend focusing on mass customization and production of small batches requires machine designs equipped with quick-change modules. Generally, the systems can make mechanical adjustments seamlessly from one packaging format to another. The advancements allow a single machine to accommodate packaging size and style adjustments. In the long run, it allows the production of aesthetically pleasing and functional packaging faster and more efficiently. 
A clear example is a recent demand for stand-up pouches. As a result, there's a greater demand for bags and pouches. It also benefited bakery and snack manufacturers in meeting the demand for single-serve and portion-controlled packets, among other possibilities. 
Final Thoughts 
Form, fill, and seal (FFS) machines will always play an important role in the packaging aspect of various products in different industries. By improving the overall packaging speed of various products or materials along with top-level efficiency, the system is a must-have for any company. Investing in FFS machines is a worthwhile long-term investment if you want to ensure a superior level of packaging and a system that can easily adjust to changing consumer needs.