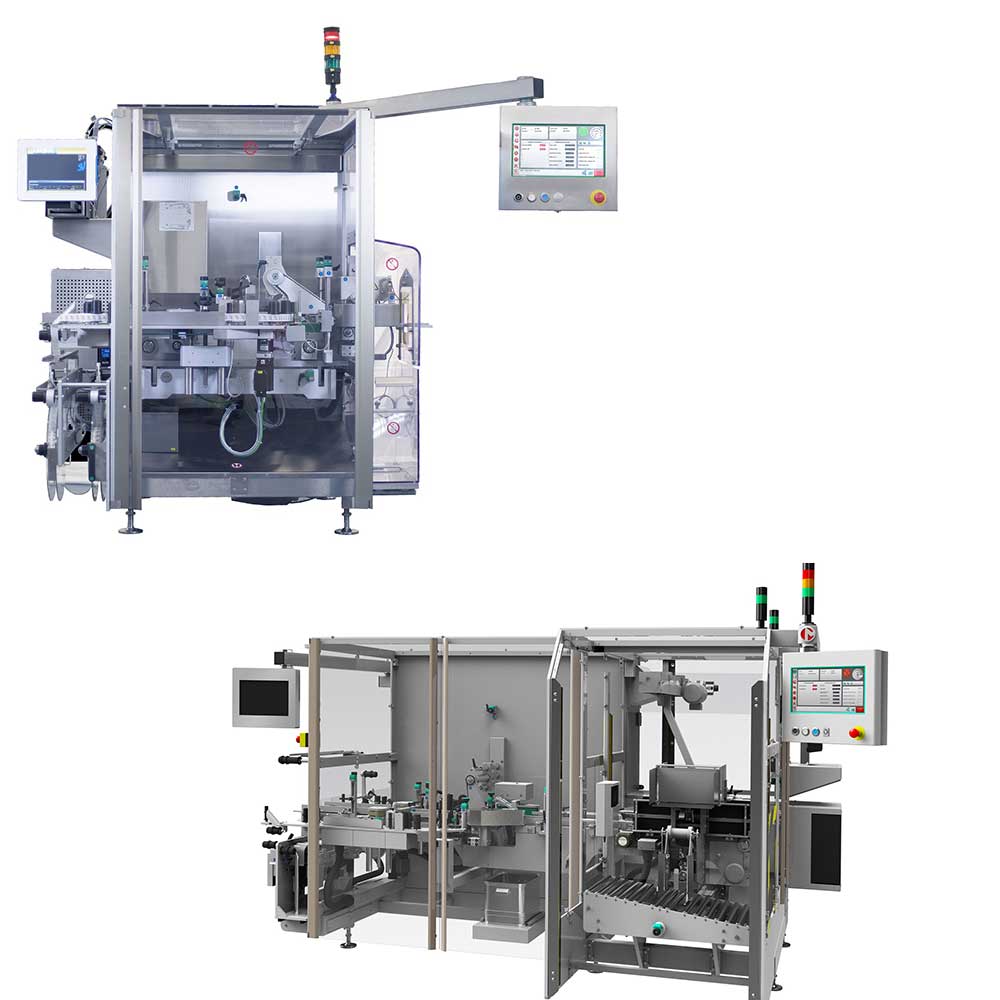 Moscow (Russia) – From November 20 st to 23 th , the Marchesini Group will take part in the 20 th edition of Pharmtech, the International exhibition of equipment, raw materials and technologies for the pharmaceutical industry.
The machine on show at the Marchesini stand - Pav.2, Hall 8, Stand B305 of Crocus Expo IEC (Moscow) - is the new Track Pack, a new all-in-one solution for serialization, Tamper-evident and aggregation presented in preview last June during the Achema fair in Frankfurt. Another stand-alone machine, the BL A415 labeller, will be on show at the SEA Vision stand. The decision to focus on these solutions reflects the ever-increasing demand for machines with serialization and Track&Trace options in the Russian market, which has always shown strong appreciation for "Made in Italy" technology in pharmaceutical packaging.
Machines on show Track Pack combines the labeller BL A415 and the case packer PS 300. The outcome is a very compact machine - just 3.5 metres long and 2.3 metres wide - and very user-friendly, doing away with many manual operations.
Track Pack is incredibly versatile thanks to the possibility to mount either Tamper-evident heads to apply self-adhesive tamperproof seals on the closure corners of the carton or labelling heads.
This monobloc has the same conveyor as the BL A415, plus a patented "timing" device that sets the cartons apart correctly on the adjustable toothed slip-proof belts.
Track Pack is able to serialize and group every kind of box and carton for both pharmaceutical and cosmetic industries, at a production rate of 120 cartons and 4 cases/minute.
The labelling machine BL A415 is one of the models belonging to the large BL A family; machines for labelling and tracking cartons, whose features of versatility and reliability are their key strongholds. The machine series BL A has been developed by Neri, a branch of the Marchesini Group specialising in producing this type of equipment.
The BL A415 has been created to fully exploit its outstanding ergonomics: thanks to the work area that is separate from the mechanical and electrical parts, management and maintenance operations are very simple. All these top features make the BL A415 a truly high-tech yet very user-friendly machine.
The BL A415 is incredibly flexible and can accommodate all the printing and vision systems available on the marketplace, plus it can be personalised according to the various regulations in force around the world. This peculiarity makes the BL A415 the most suitable and complete machine for tracking, serializing and for the application of self-adhesive Tamper Evident seals on the closure point of formed cartons, so that all the pharmaceutical products packaged have a unique identity.
Corporate Communications Officer
Upload Press Release file: