At this year's FINAT Awards presentation, Schreiner Group celebrated an outstanding success: The high-tech company impressed the judging panel in as many as four different categories. A particularly remarkable prize, the prestigious Innovation Award, went to PlasmaPatch from Schreiner ProTech using printed electronics for wound healing.
The first FINAT Awards were presented more than 40 years ago. The European Association of the Self-Adhesive Label Industry (FINAT) Awards bestows the coveted accolades annually in a festive ceremony. Like last year, the prizes in 2021 were presented in the format of an online event due to the coronavirus pandemic, which, however, in no way impaired the ceremonial character of the celebration. For Schreiner Group, the 2021 FINAT Awards were a resounding success. The family-owned business from Oberschleissheim near Munich won first-place awards in four different categories.
Group victory in the "Innovation" category this year went to PlasmaPatch. Schreiner ProTech developed this EIF (electronics in film) product for Coldplasmatech GmbH's plasma therapy for the treatment of chronic wounds using cold plasma. In addition, Schreiner ProTech won a prize for its display protection film that was recognized in the "Industrial" category. Schreiner MediPharm was the winner in the "Pharmaceutical" category with Patch-Safe, a product for safe storage of used transdermal patches. Schreiner PrinTrust was the first-place award winner in the "Automotive" category for its self-adhesive moped plate enabling easy application of license plates.
"For me, the FINAT Awards always represent an especially valuable form of recognition because they show that a wide variety of products from Schreiner Group are outstanding not only in terms of quality but also in terms of innovation. My thanks go to all employees whose capabilities and commitment have made this success possible," says Roland Schreiner, CEO of Schreiner Group.
Picture: SGR_Finat_2021_Mosaik_Presse1
Caption: PlasmaPatch from Schreiner ProTech was the winner of the prestigious Innovation Award at this year's FINAT Awards presentation. The prize was "accepted" digitally by Dr. Joseph Adelsberger from Schreiner Group's Research and Development (R+D).
Picture: SGR_Finat_2021_Mosaik_Presse2
Caption: In addition to PlasmaPatch, Patch-Safe (above right), the display protection film (below right) and the adhesive moped plate (below left) won recognition in the FINAT Awards competition.
For more information, please contact:
Susanne Höppner, Corporate Communications
Phone +49 89 31584-5852, susanne.hoeppner@schreiner-group.com
About Schreiner Group
Schreiner Group GmbH & Co. KG is an internationally active German family-owned company and regarded as a preferred partner in the Healthcare and Mobility markets. Its core business is focused on top-quality functional labels enhanced by complementary system solutions and services. Schreiner Group's innovative high-tech labels and functional parts create new dimensions for smart solutions and help make life healthier and safer, and enhance human mobility.
More than 1,100 employees generate total annual sales of about 190 million euros. The high-tech company has four locations: In addition to the headquarters in Oberschleissheim and another production site in the Munich metropolitan region (Dorfen), they include the two international manufacturing facilities in the United States (Blauvelt, New York) and in China (Fengpu, Shanghai).
Collaboration and exchange are shaped by the core values of Innovation, Quality, Performance and Enthusiasm. Schreiner Group defines itself as a company committed to acting sustainably and therefore deliberately assumes responsibility for people, the environment and society.
Company Name
Schreiner Group
Image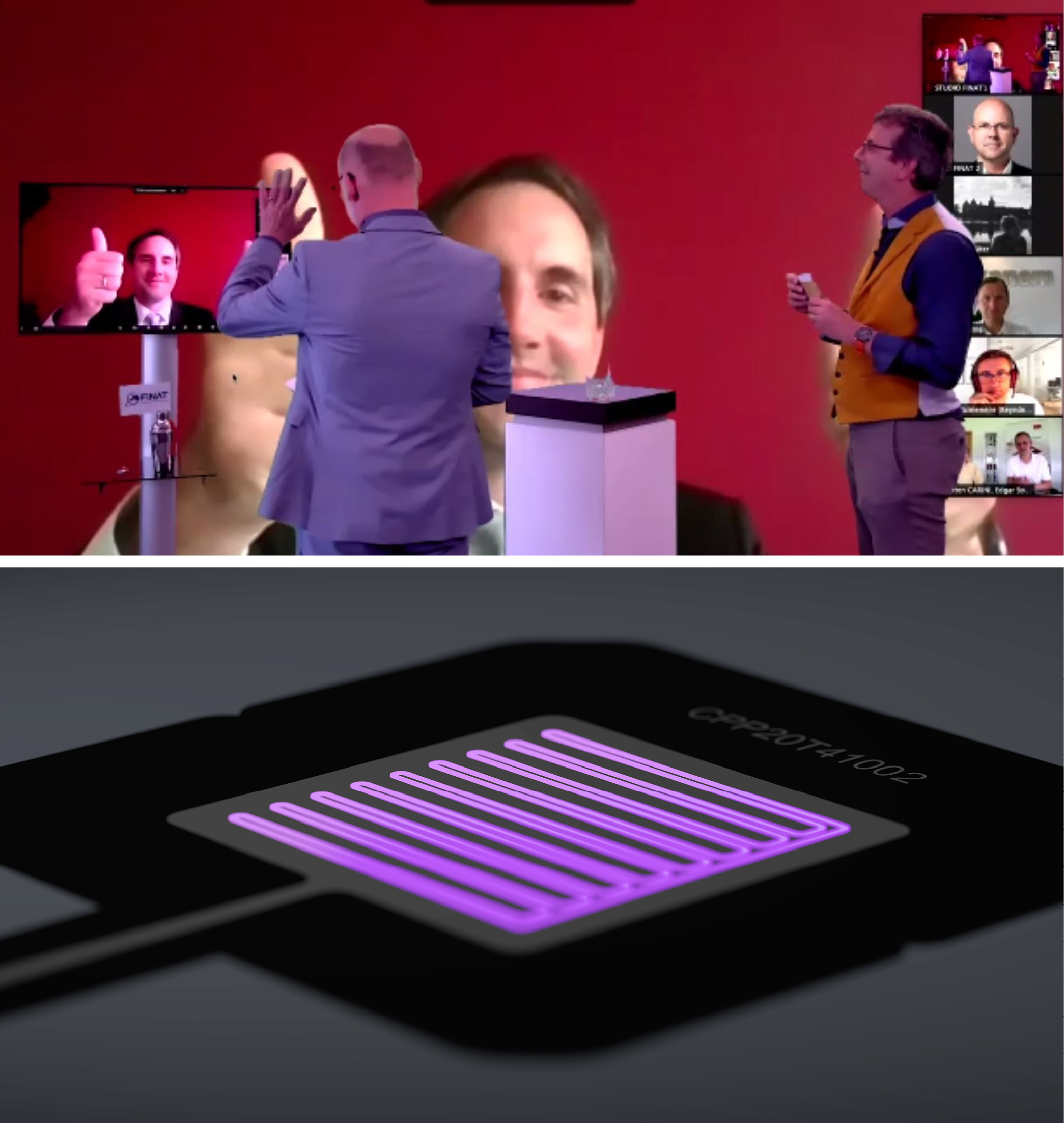 Contact Person
Susanne Höppner
Designation
Corporate Communications
Email
susanne.hoeppner@schreiner-group.com