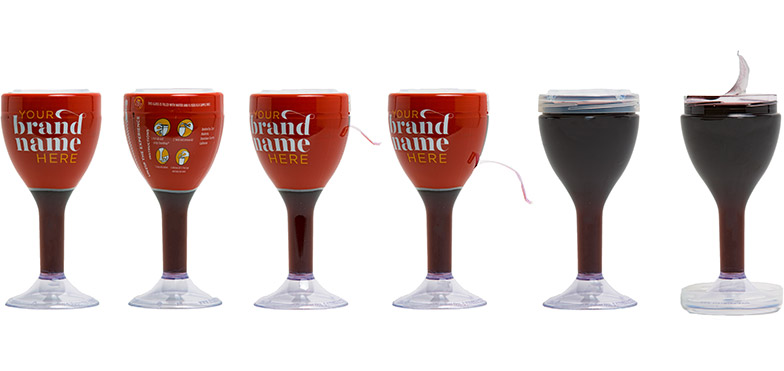 Press Packagingconnections
Today Zipz offers a complete line of wine and cocktail options for our customers. Our filling line is located at G3 Enterprises in Modesto, CA. Partnering with one of the worlds great packaging and filling companies assures us that every glass filled is at the highest possible quality. Our oxygen levels at bottling are below any Single Serve PET solution available anywhere in the world. If you want the BEST, this is it!!
Indoors, outdoors, behind doors, Zipz is compatible with any setting. Yes people, Zipz is your new best friend. It goes where you go. It saves you from the perils of wasted wine and money. It's not safe to use glass over there? You want 100% recyclable? You want straight up deliciousness everywhere? Pass and share that Zipz Wine or cocktail.
Each and every Zipz glass is covered in a patented Clean Wrap™ that keeps the wine or cocktail fresh, the glass clean, and you happy, no matter where you are or where you choose to go. Zipz excused wine from the dinner table and now its doing the same for cocktail hour.
Treat yourself right. Prefer Zipz patented single serve technology today.