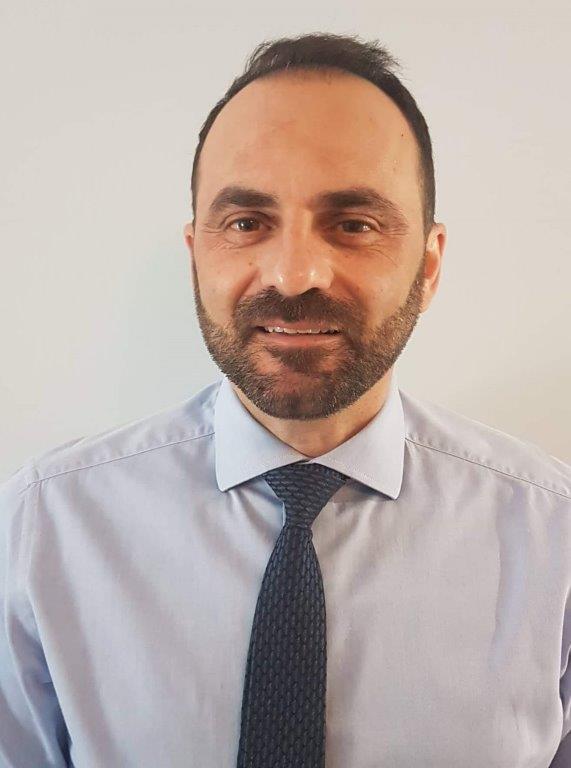 Novacel Business Director, Dimitris Spyropoulos says, "We are delighted to go forward with this partnership. This will take our business to new levels. Xeikon's digital innovation is at the forefront of technology today and will bring new and exciting opportunities to our customers in Greece and Cyprus and in the longer term, other regions. The Greek economy has been in deep crisis since 2008 but despite the current global pandemic, companies are now seeing elements of definite improvements both in private, national consumption and in Greek exports. Printing is benefiting from both of these trends. It is our strong belief that Xeikon hardware and software has repeatedly proven its validity, quality and reliability. We find Xeikon at the forefront of technology today with the most integrated portfolio of digital equipment"
With its mission of Team Spirit, Responsibility and Innovation, Novacel Hellas has sustained steady, year on year business growth since it was established in 1996. The company continues to expand operations and add value for its customers and stakeholders. Customer service is high on its list of priorities and they state that they highly regard the development of trust between themselves and their partners. Novacel Hellas' first cooperation was with Xeikon's parent company Flint and today printing remains at the core of the company's business. They regard the printing industry as a 'safe house' and see great potential in the Greek food and packaging industries. 
The company was established by three enthusiastic entrepreneurs, Dimitris Spyropoulos, Dennis Raftopoulos and Costas Spyropoulos and today the small family run business has grown into an internationally recognised enterprise. Their annual turnover was at the level of 7.6M EUR in 2019 with a forecast of being close to 9.0M EUR by the end of 2020. With a structured business model focused on all aspects within the packaging sector, the company is also developing promising market segments such as Food & Food Safety, Recycling Solutions and 3PL services. 
Spyropoulos concludes, "The new partnership with Xeikon is an important one for us and follows our strong relationship with Flint. With Xeikon's innovative and world leading digital technology we know we will be able to offer our customers excellent strategic choices to find new opportunities and grow their business. With Xeikon's unique dry toner technology for food safe printing, advanced UV inkjet technology, now with water-based inks, this is the most integrated portfolio of digital equipment delivering at every step of any given digital production process. We are very impressed with their advanced X-800 software enabling any operator to diversify with a huge number of creative applications beating any competition today. Our plan is to help Xeikon obtain the leading market position in Greece, Cyprus and in the longer term, surrounding regions. Xeikon products will expand our product portfolio but importantly it will move our business into a different dimension – from being mainly a product provider to a solutions based organisation." 
Xeikon quote, "Novacel Hellas is the perfect partner for Xeikon in this region. They can now offer a digital transformation platform to Greek and Cypriot customers with our fully integrated state-of-the-art software & hardware packages – helping printers transform their operations towards a digital future."
ABOUT XEIKON
Xeikon, a division of Flint Group, is a long-standing leader and innovator in digital printing technology. Grounded in the principles of quality, flexibility and sustainability, Xeikon designs, develops and delivers web-fed digital colour presses for label and packaging applications, document printing, and commercial printing. These printing machines work with different imaging technologies, open workflow software and application-specific consumables. 
    
As an OEM supplier, Xeikon designs and produces plate makers for newspaper offset printing applications. In addition, Xeikon manufactures basysPrint computer-to-conventional plate (CtCP) solutions for the commercial offset printing market. For the flexographic market, Xeikon offers digital platemaking systems under the ThermoFlexX brand. ThermoFlexX systems provide high-resolution plate exposure combined with unique plate handling, flexibility and unmatched productivity. 
    
In 2015, Xeikon joined Flint Group to create a new "Digital Printing Solutions" division for the leading global print consumables and solution provider to the packaging and print media industries. Flint Group develops and manufactures an extensive portfolio of consumables for the printing industry. These include a vast range of conventional and energy-curable inks and coatings, press room chemicals, printing plates and equipment, printing blankets and sleeves, and pigments and additives for use in inks and other colorant applications. The Flint Group is based in Luxembourg and employs around 7900 people. On a worldwide basis, the company is the number one or number two supplier in every major market segment it serves.
For more information about Xeikon, visit www.xeikon.com and for Flint Group, visit www.flintgrp.com or contact:

Xeikon 
Corporate Communications Manager
Danny Mertens
Duwijckstraat 17 – 2500 Lier, Belgium
T: +32 (0) 3 443 13 11 – M: +32 (0) 494 50 00 57
Danny.Mertens@xeikon.com – www.xeikon.com 
PR Agency for Xeikon 
duomedia 
Dorien Cooreman
Barastraat 175 – 1070 Brussels, Belgium 
T: +32 (0)2 560 21 50 – M: +32 (0)478 98 60 58
Dorien.C@duomedia.com – www.duomedia.com