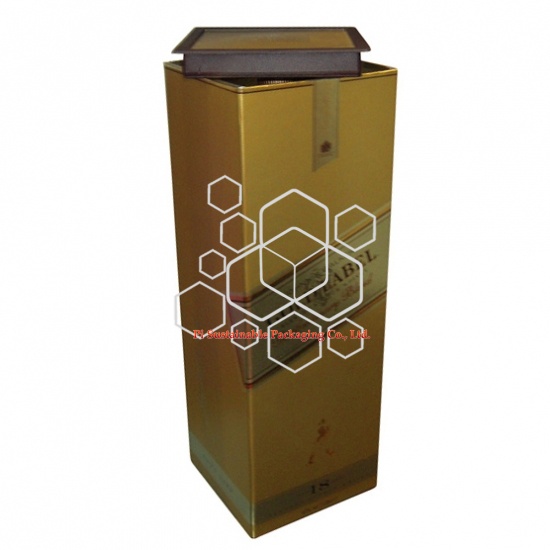 As a wine owner, maybe most of you understand how important your brand image and brand story will play the key role in marketing. That is the key reason why most of wine enterprises and brands have been trying their best to generate the fantasy wine brand stories, brand slogan, dig out the deep value inside their brand culture etc.
As you knew, JOHNNIE WALKER is a top famous wine brand all over the world, who subsidiary to DIAGEO group. When they were custom wine packaging boxes, they always considered their brand name, brand image, slogan, brand culture, brand story as top priority. For example, when they are personalizing their golden label, they select golden foil fancy paper as outside fashion which match with their brand name: Golden Label. Here is the picture shown their actual wine packaging boxes:
First of all, the elegant artwork which are printed on golden foil fancy paper will look shinier and can link with golden label strongly. Most important, the golden background make end consumers dream of gold grade of wine quality. As per the above personalized wine packaging boxes pictures, you can find that the whole boxes look very gold, even though the images or texts are printed in other colors instead of gold. In a result, their brand image and identity: GOLD LABEL will be more obvious and more distinguishable. This is one of the key marketing functions for wine packaging boxes. After long period visual stimulation, the gold grade brand image will be cultivated inside deep mind of public audience. Thirdly, when the illegal wine business men would like to pretend JOHNNIE WALKER GOLDEN LABEL, then they are very difficult to copy the artwork printed on golden foil paper. This is a great anti-counterfeiting technology to prevent their brand from faking by illegal enterprises.