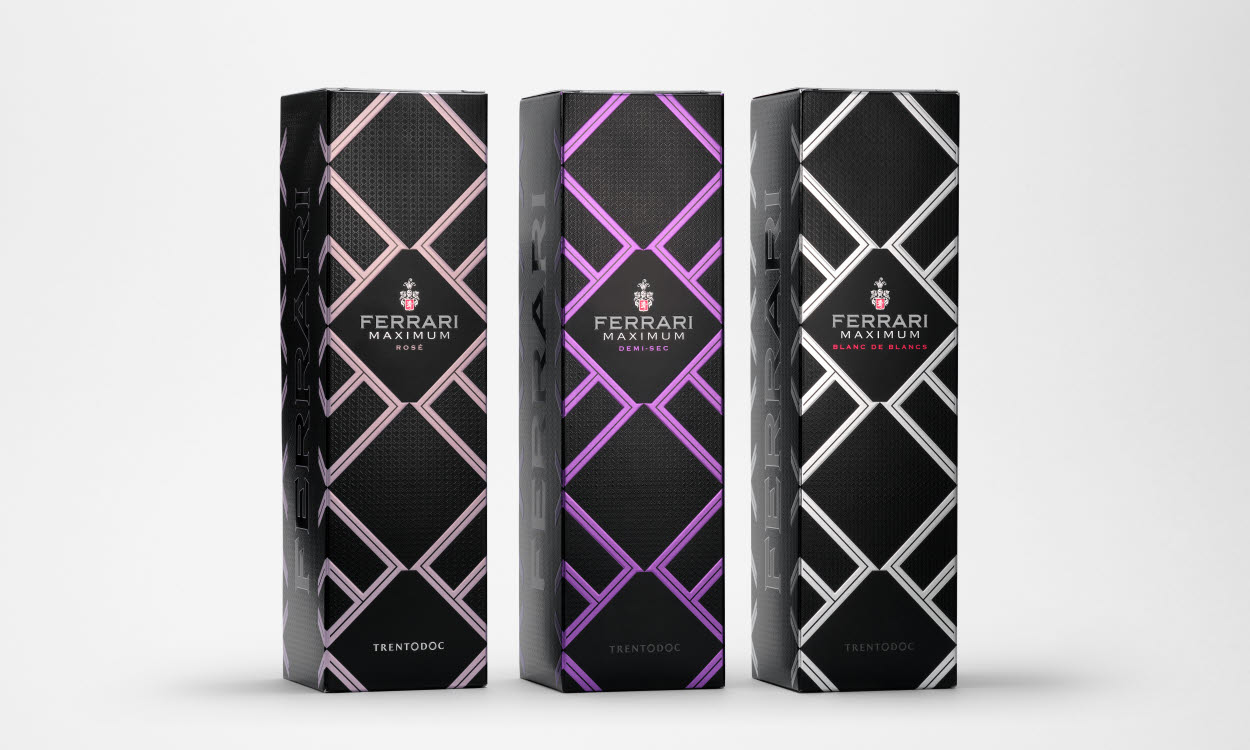 Founded in 1902 by Giulio Ferrari, these luxury sparkling wines have gained a worldwide reputation of Italian decadence. After studying in France, Giulio got the idea to grow grapes in his native region of Trentino, convinced that the terroir was perfect for Chardonnay grapes.
Giulio's vision was to create something close to Champagne using the same grapes and traditional method employed by the big Champagne houses. Going against the grain, he dedicated his vineyards almost entirely to Chardonnay – something never done before in Trentino.
The series of wines are matured for 36 months, with a gradual upside down turning of the bottle. Sediment is removed through disgorgement, before the final touch is added – a tiny dose of sugar.
Giulio's dedication to sublime flavour meant by 1906 he had won his first award, the Gold Medal at the International Exhibition in Milan. This became the first of many accolades recognising the high quality of these sparkling wines, including receiving the prestigious Tre Bicchieri Award an astonishing 22 years in a row.
With contents this delectable, getting the packaging right was paramount. To achieve the look of luxury they wanted for the Ferrari Maximum range, Ferrari chose to use Invercote Duo by Iggesund Paperboard. Made by back-to-back pasting of triple coated Invercote G, Duo has the ability to faithfully reproduce the most sophisticated printed images, and it can withstand the most demanding printing and finishing techniques in multiple print runs.
Duo's strength, durability and thickness give several advantages not only in designing and processing, but also in handling. It is ideal for packaging heavy or fragile goods like bottles of sparkling wines, making it the natural choice for premium drinks.