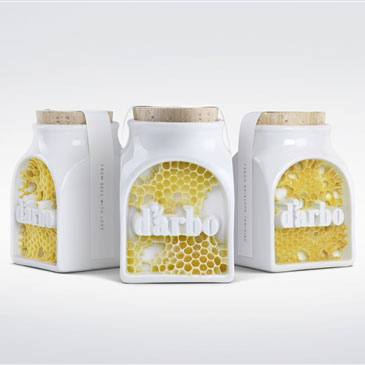 A clever idea for packaging honey has won silver in the packaging design category at the Epica Awards 2017, one of the world's most important promotional prizes. The design of the Viennese advertising agency Demner, Merlicek & Bergmann "Signed by Bees" for the Austrian food producer A. Darbo AG ( www.darbo.at ) engaged bees as designers of honey pots.
Ceramic containers were placed in beehives before being filled with honey. Diligent Bees then built their honeycombs directly onto the packaging and the three-dimensional Darbo logo. This resulted in individual packaging with a personalized Honigstock design.
The creation Darbo "Signed by Bees" secured it - after a silver lion in Cannes, two Grand Prix at the Golden Drum Festival, as well as a nomination for the Clio Award - silver in packaging design at the Epica Awards.