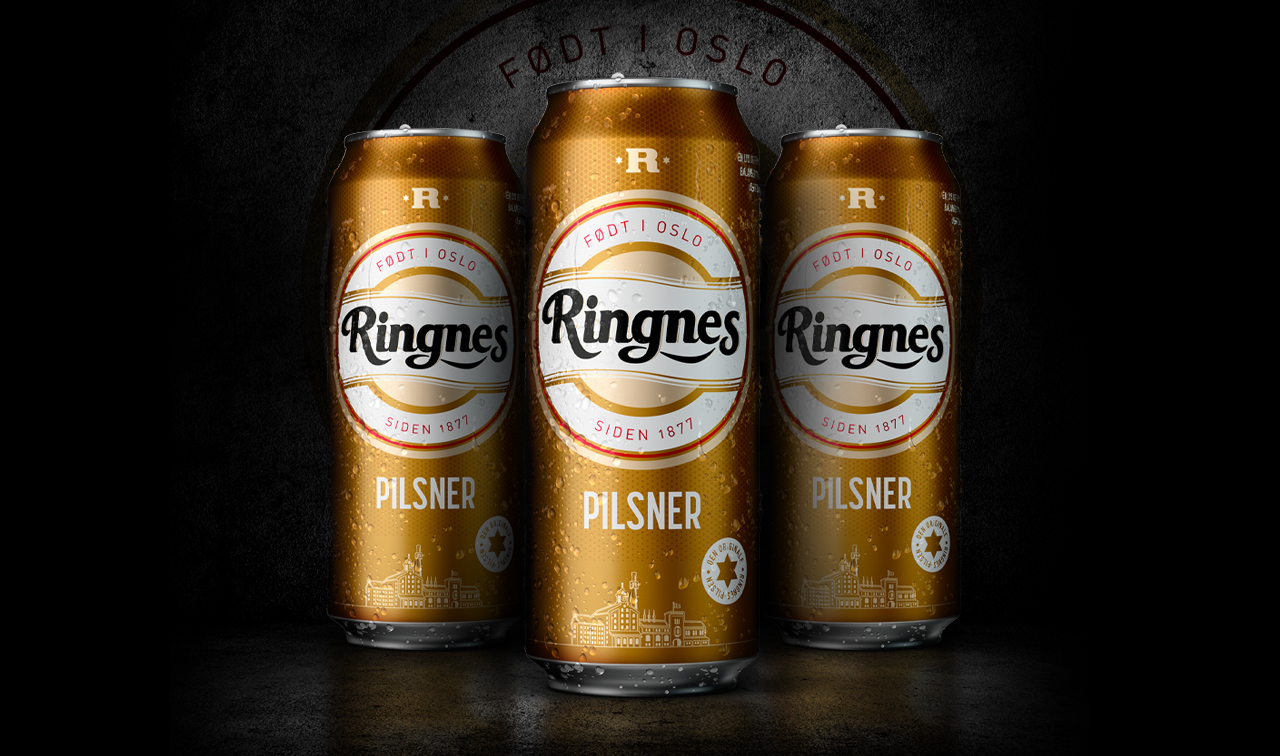 The team at Missouri Creative realised the important of the pack design as the single most important touchpoints with consumers, especially to combat the many restrictions around the marketing of alcohol in Norway. Taking a deep dive into the brand's history, Missouri reimagined icons from historical designs to create the new hero roundel, the refined white wave and the star pattern. Inspiration was also drawn from the iconic Oslo skyline, known as 'The Barcode', which Missouri integrated into the pack barcode. 
 "Working with such a cherished brand as Ringnes as well as the pressure of working within a dark market, we knew the designs had to be eye-catching, stunning and create impact on shelf immediately," says Stuart Woods, Missouri's creative director and founder.
In total there are 14 variants, three core pack formats as well as full secondary pack designs. With all 14 variants launching into the market throughout 2021, the new identity has been applied across all packaging, glassware and on and off-trade communication.