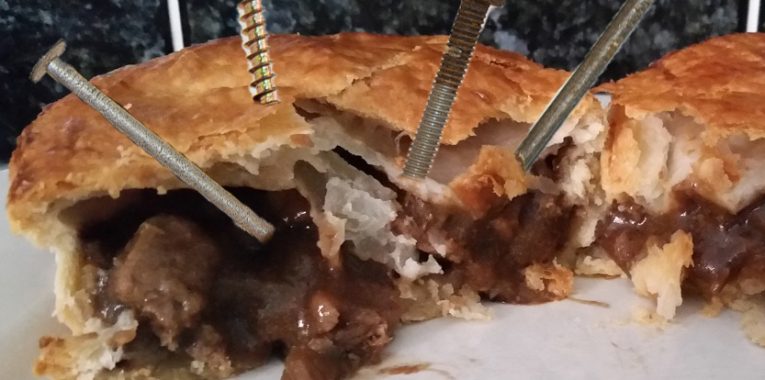 Bhaskar Ch
On June 2, 2018, the Food Standards Agency announced that the Addo Food Group was recalling batches of chilled pastry products, including sausage rolls, pasties, pastry pies and slices because of potential contamination with small pieces of metal wire. This is the latest food safety recall due to metal contamination and the announcement comes seven days before the start of National Food Safety Week.
Addo Food Group manufacture the chilled pastry products as own-branded products for major UK supermarkets Tesco, Aldi and Nisa, as well as those produced under the Walls and Millers brands. The extent of the recall is substantial, with 59 products being recalled.
How Does Metal Get Into Food?
Metal can enter the food production process at a number of stages:
Metal can be present in the foodstuffs being delivered. To prevent such an introduction of metal into the process, many food processors pass the in-feed material over Magnetic Separators and through Metal Detectors;
Processing equipment wear and failure (e.g. screen break, pump collapse, etc.) can cause metal to enter the process stream;
Accidental introduction by people on site;
However, with the right combination of magnetic separation and metal detection equipment, such metal can be found and removed before any finished product leaves the production facility, preventing disastrous and costly product recalls.
How To Prevent Metal Contamination
The vast majority of food processing plants have Magnetic Separators and Metal Detectors installed. Many of these have been in operation for many years which, in some cases, can be decades.
During recent Magnetic Separator Audits at UK food processing plants, Magnetic Separators were found to have been:
Damaged and no longer have any magnetic strength;
Moved and positioned in such a way that it is very unlikely to capture any metal contamination;
Cleaned too infrequently, resulting in a substantial buildup of captured metal until the magnet face is full and the Magnetic Separator no longer operates;
Purchased and installed without any check of the magnetic strength, which subsequently turns out to the very weak;
Installed many years previously and now provides limited protection due to the poor magnetic strength;
To prevent metal contamination problems, it is advisable to have an annual audit by an external third party. This audit then forms part of the quality and safety management system.
It will be interesting to determine the cause of the latest food recall due to metal contamination, but it will take longer to fix the damage done to the reputation of the manufacturer Addo Food Group and consumer confidence in the affected products.