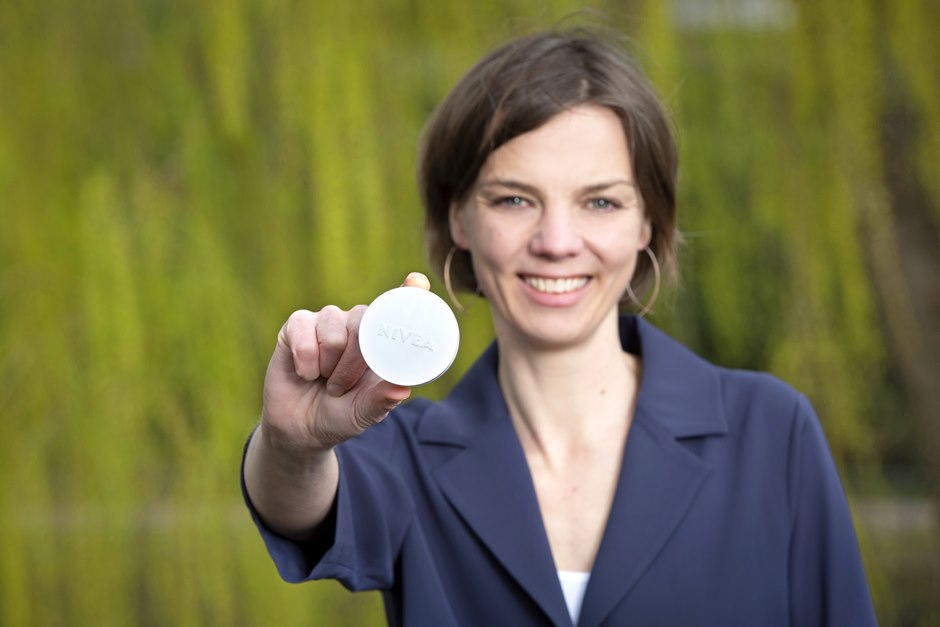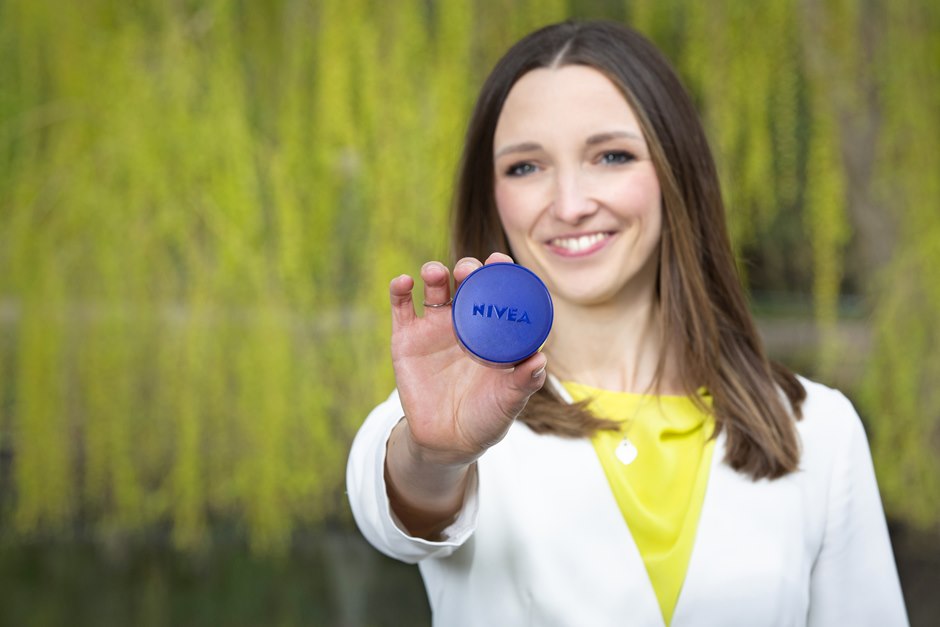 Press Packagingconnections
Julia and Hannah, together with a cross-functional team you pushed for the new, more sustainable packaging of the NIVEA Natural Balance face care range. How did this happen and how did you find Sabic as a partner?
Hannah: Identifying sustainable raw materials and using them for packaging has long been an important topic for us in Packaging. Our aim is to explore innovative approaches that can reduce or replace our fossil raw materials. In this process, we carried out an extensive market research and looked at what alternative materials and technologies are available. We wanted to find a partner who could deliver a truly sustainable approach and reliable, high-quality materials. Among these requirements, Sabic's concept was particularly convincing.
Julia: We see Sabic as a pioneer in this field and their so-called feedstock concept is based on tall oil, a by-product from forestry. This means that, unlike "first generation" feedstocks such as sugar cane or corn, there is no competition with the food production – that was very important to us. Once we had found Sabic as a cooperation partner, things moved quickly. The commitment of the teams was there right from the start, so we were able to quickly put the idea into practice and start producing the new and more sustainable packaging.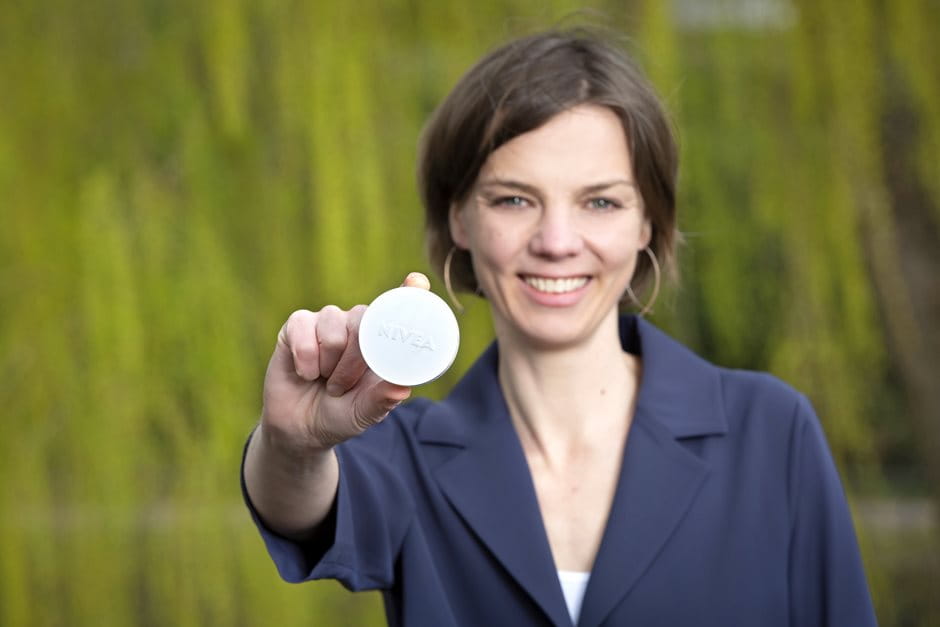 What exactly is different about the new packaging? And how do you save fossil raw materials with it?
Hannah: Visually, the new renewable plastic packaging is indistinguishable from other plastic packaging. This is because the certified renewable plastic we use has no visual effects, impairments, or other special properties. Also, the material safety and recyclability is 1:1 just like fossil-based plastic packaging. That's really great, because when we chose the new material it was also very important to us to ensure a 100% recyclability – so that we don't have to compromise in this area. How we save fossil-based raw materials? It's simple: In the production process of the plastic tall oil instead of crude oil is being added. The certified renewable polymers used for our packaging are based on a so-called mass balance system in accordance with the International Sustainability & Carbon Certification (ISCC PLUS) scheme.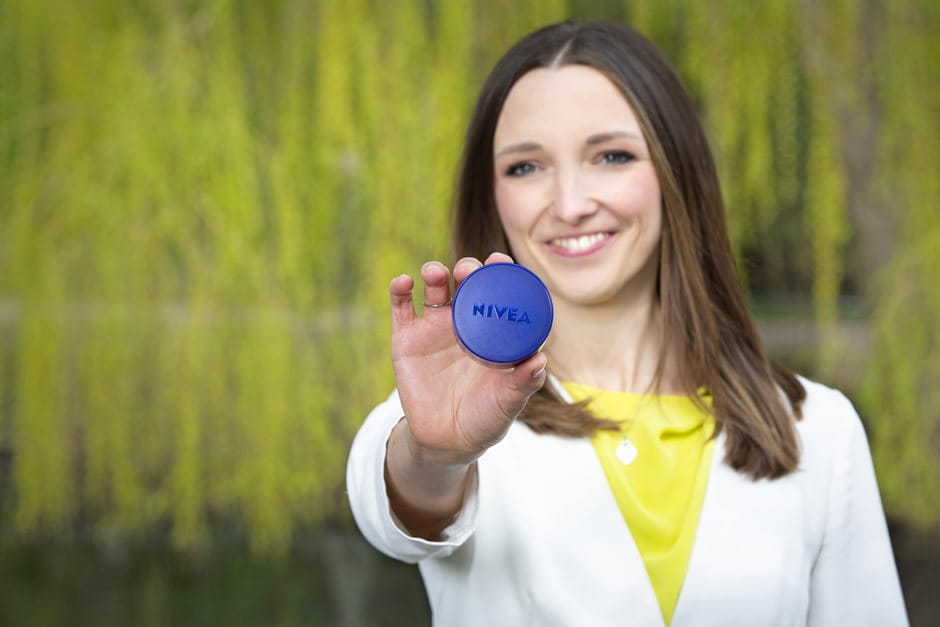 It doesn't sound that hard, but it's a big step ...
Julia: In fact, you have to dare to go new ways and build up new relationships with suppliers in order to open up to new markets for raw materials. This is a big effort and doesn't happen by itself. We want to be a transformation accelerator, actively driving change across our company and the industry. The more companies come on board to this sustainable approach of mass balancing, the greater the impact. We are currently a pioneer in our industry, but we would like to see the entire industry pulling together in the future to conserve resources and save CO2.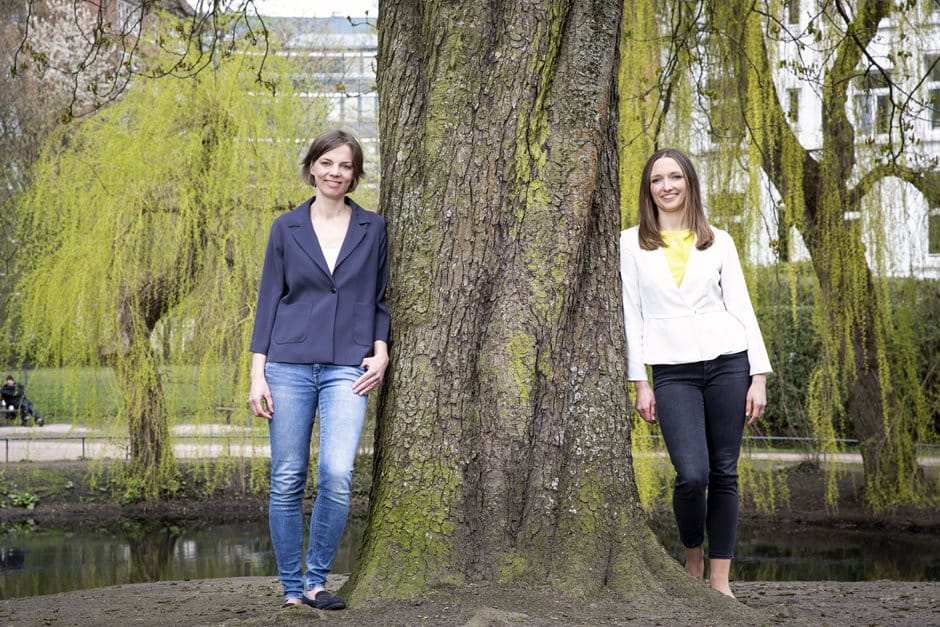 What has excited and driven you the most in this project? And what do you think about the fact that "your baby" will soon be on the shelves?
Hannah: It was great to see how much all colleagues – across many different functions – united on this topic and how fast you can be when the entire team is passionate about what they do. It took just nine months from the first idea to the first products on the shelves. The Can-Do spirit was amazing and omnipresent. Many thanks at this point to the entire project team for implementing and driving the project forward!
Julia: It was also exciting to see which new paths we took – because to become more sustainable, we have to go much deeper into our supply chain, look for new solutions together and build new relationships to suppliers. Becoming more sustainable means driving material development forward. It's about strategic partnerships beyond the tier 1 suppliers and bringing them together with our direct suppliers. Also, from this point of view, the whole process was a super exciting experience!