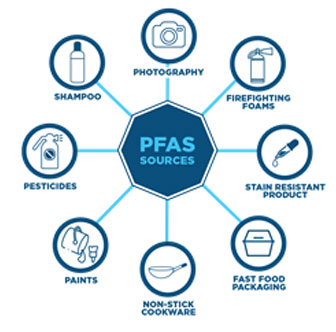 The study, published in JAMA Pediatrics, analyzed data from more than 6,000 pregnant women in the United States. Researchers found that the women who had higher traces of phthalates in their urine were more at risk of a premature birth, typically three or more weeks before the due date.
The samples from these women were collected for over 30 years. Researchers noted that despite their findings that high exposure to phthalates could cause premature births, most of the women in the experiment recorded having dramatically high levels of the harmful chemicals. 
"Having a preterm birth can be dangerous for both baby and mom, so it is important to identify risk factors that could prevent it," said Kelly Ferguson, Ph.D., an epidemiologist at the National Institute of Environmental Health Sciences (NIEHS), part of NIH, and the senior author on the study.
Scientists urge pregnant women to stay away from products that contain phthalates and also suggest regulatory standards be adjusted by companies who sell these products. 
The best way to avoid these products is to purchase fresh produce and avoid plastic containers. 
"It is difficult for people to completely eliminate exposure to these chemicals in everyday life, but our results show that even small reductions within a large population could have positive impacts on both mothers and their children," noted co-author Barrett Welch, of NIEHS.
The study comes as dozens of companies involved in food packaging are receiving pressure after the toxic industrial compound PFAS was detected in fast-food wrappers, boxes and plates that consumers interact with on a daily basis, the Associated Press reported last month. 
Environmental and health groups are pushing dozens of fast food companies, supermarket chains and other retail outlets to remove PFAS chemicals from their packaging. Known as "forever chemicals" for their persistence in the environment, they have been used for decades to prevent grease, water and other liquids from soaking through wrappers, boxes and bags.
Opponents of the practice argue the packaging poses a danger to consumers as well as the environment since the waste ends up in landfills. in compost or is incinerated where the chemicals can leach into groundwater or soil. They contend there are safer alternatives.
The EPA only sets a voluntary health advisory level of 70 parts per trillion for two PFAS chemicals in drinking water. The FDA, which regulates use of certain PFAS chemicals in food packaging, came out in 2020 with a three-year, voluntary phase-out program. The agency is reviewing a petition from environmental groups calling for a PFAS ban in food packaging.
In the U.S., only California sets a limit of 100 parts per million of total fluorine in food packaging.
The absence of federal standards has shifted the fight over PFAS in food packaging to state legislatures.
California, Washington, Vermont, Connecticut, Maryland, Maine, Minnesota and New York have passed bills banning PFAS from being purposely added to food packaging, according to the advocacy group Safer States.
Seven other states are considering similar legislation. Federal legislation has also been introduced.
In Vermont, the push to ban PFAS in packaging was inspired by findings that the chemicals had contaminated some of the state's drinking water. As a result, the legislature passed a bill last year banning PFAS and other chemicals including bisphenols and phthalates in food packaging as well as in carpeting, ski wax and firefighting foam.
"Most people just look at the tissue paper around their sandwich and they think I got my sandwich. But the reality is that the coating on that sandwich paper is PFAS," said the bill's author, Democratic state Sen. Ginny Lyons. "It's not very much chemical but if you eat a lot of wrapped sandwich and use a lot of paper plates over time that chemical accumulates in the body and can cause cancer or other disorders.
The regulations have coincided with bans announced by some of the largest restaurants and retailers.
Fast-food chains say they're committed to removing these PFAS
Fourteen fast-food and fast-casual restaurant chains with a total of nearly 124,000 stores and over $203.2 billion in annual sales have committed to removing PFAS from their food packaging, according to the Toxic-Free Future. Among them are McDonald's, Starbucks and Whole Foods. Restaurant Brands International, which owns Burger King, Popeyes and Tim Horton, also plans to eliminate PFAS.
"If there are harmful chemicals in food packaging, people get that those chemicals can migrate into food," said Mike Schade, who directs Toxic-Free Future's market transformation work. "This is something that really resonates with consumers."
None of the companies have referenced health concerns in announcing their PFAS bans. Instead, most stated a desire to use sustainable packaging or said a ban was the right thing to do. A spokesperson for Whole Foods said many factors went into its decision, including that PFAS was a "persistent environmental contaminant."
The challenge now will be for these companies to find safer alternatives. Environmental groups are urging companies to switch to safer alternatives such as uncoated paper, bamboo or plastic derived from corn starch or sugar cane — and alternative coatings including bio-wax or clay.
Washington must first find safer alternatives exist before the state's ban takes effect in the next two years. Its assessments found there are alternatives for all takeout containers.
"Manufacturers can replace PFAS in their food packaging, which will protect people and the environment from these harmful chemicals," said Lauren Tamboer, a spokesperson for the Washington Department of Ecology.