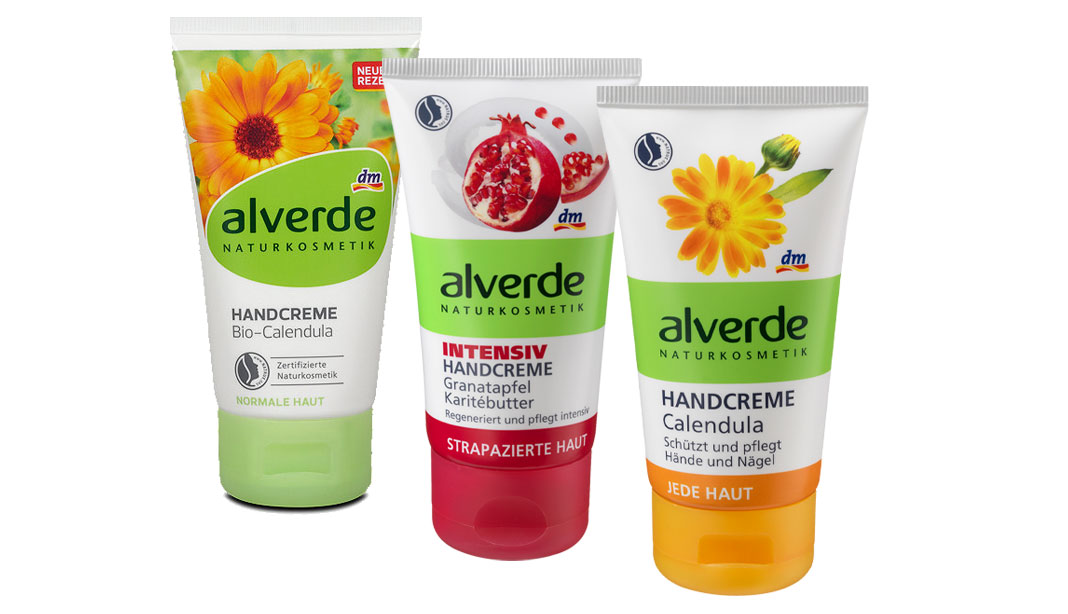 From now on, alverde NATURKOSMETIK produces its tubes with at least 50 percent recycled material. A new production process, which was developed together with our partner Linhardt, makes it possible to conserve valuable resources by adding recycled material. For the alverde tubes, so-called post-consumer recycled plastics are used, i.e. packaging waste resulting from private consumption. Initially, around 50 products will be converted to the new packaging material. "For more than ten years we have been working on optimising the product packaging of our dm brands towards greater sustainability and the conservation of resources. Together with our partners, we are therefore always on the lookout for innovative manufacturing processes. The newly developed production process for the tubes enables us to save plastic and thus take a further step towards more sustainable packaging," explains Kerstin Erbe, dm Managing Director responsible for Product Management.
The sustainability of many products in the dm range is clearly visible to customers: numerous organic products as well as products with the "Blue Angel" certification, natural textiles and articles made from renewable raw materials such as cotton swabs with an environmentally friendly paper shank are already on the shelves. With the dm-Sustainability Cloverleaf, sustainable aspects of the products of the dm brands or their packaging are made visible. Sustainability is already firmly anchored in alverde NATURKOSMETIK's products: for example, the alverde Baby wash lotion & shampoo contains shea butter from a cultivation project in Burkina Faso. The camomile from controlled organic cultivation meets the requirements of the NATRUE association. The bottles and folding boxes of natural cosmetic products are already made of materials with a high recycling content. In addition, the folding boxes are printed with an ink specially developed for alverde NATURKOSMETIK on the basis of renewable raw materials.
To alverde NATURAL COSMETICS
In addition to well-known branded products, customers of dm-drogerie markt will find a large number of dm brands in all product ranges, such as the best-selling certified natural cosmetics brand* alverde. All alverde products are free of mineral oil-based ingredients as well as purely synthetic fragrances, dyes and preservatives. In general: alverde NATURKOSMETIK does not carry out animal experiments. In order to meet its own high standards for certified natural cosmetics, alverde meets the strict requirements of NATRUE, the international natural cosmetics association. This independent body is committed to high ethical and ecological principles: Only products that meet strict, standardized requirements for naturalness and compatibility are certified with the NATRUE seal.