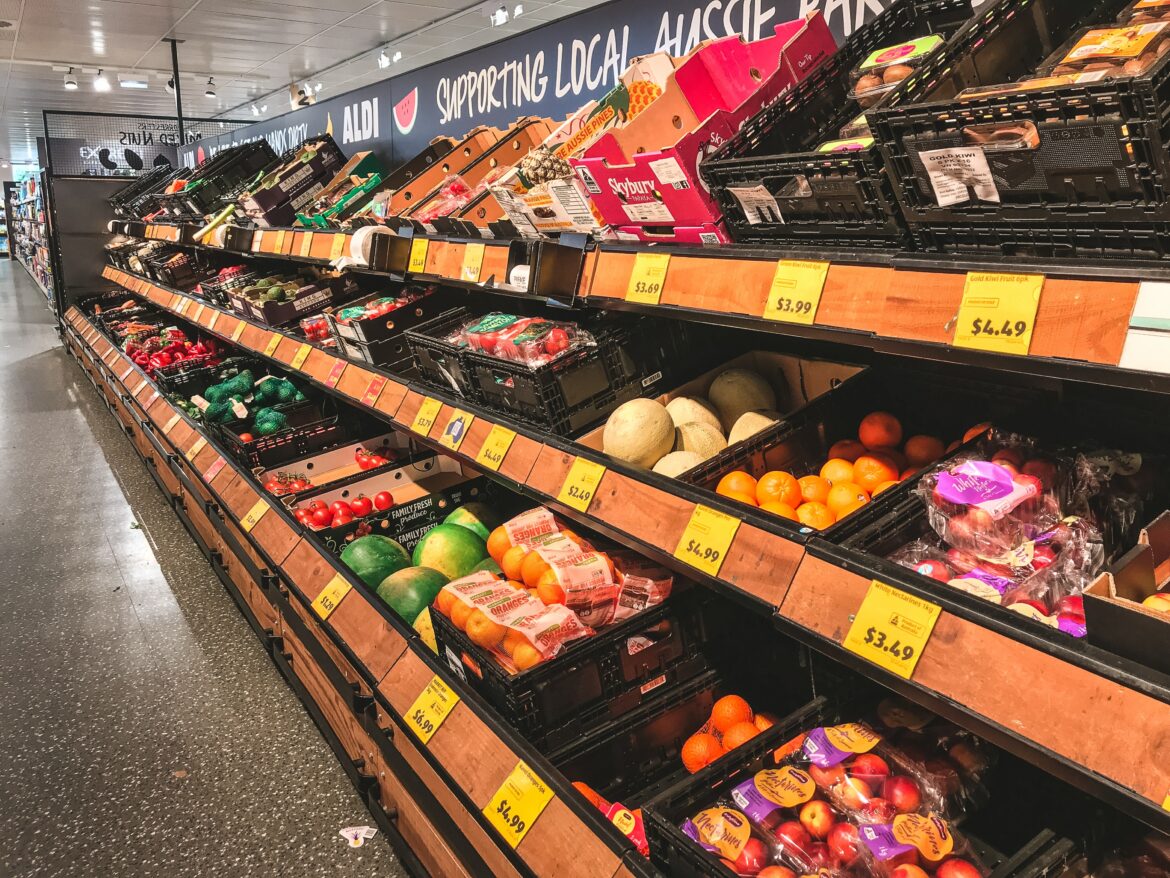 Press Packagingconnections
Early this month, the ALDI supermarkets in Australia joined other international arms of the Germany-based supermarket chain (including ALDI US) to commit to a zero-waste future. According to the commitment, which was announced as part of their Vision 2030 plan, all ALDI-made food packaging will be reusable, recyclable or compostable by 2025. Zero-waste grocery stores have seen an uptick in popularity in recent years as consumers have become more cognizant of the wasteful packaging that so often comes with grocery store goods.  In 2019, fellow Australian grocery chain Woolworth's already pledged to send zero food waste to landfill by 2025. 
ALDI's promises and what they mean
To be clear, ALDI does not have plans to become the type of zero-waste grocery store where products are sold in bulk and consumers are expected to bring their own receptacles. Instead, the chain has promised that all store-brand food packaging (which makes up more than 90 percent of the products on ALDI's shelves) will be reusable, recyclable or compostable. 
ALDI Australia also will reduce the total packaging used by 15 percent, even when it is reusable, recyclable or compostable. Diverting packaging from ending up at the landfill is certainly beneficial, but reducing the amount of packaging is even better, because less land and energy is used to produce it.
Other grocery store chains and their commitments to zero-waste
The zero-waste grocery store concept began in Europe and has spread quickly to all corners of the world. Small zero-packaging food retailers, where consumers bring their own containers from home and self-serve bulk food from open vessels, have begun to emerge. In these retail establishments, food is paid for by weight. But eliminating packaging altogether is not a cure-all. Without packaging of any kind, food will spoil much faster, and not all people have the ability to go to the grocery store to purchase fresh, packageless food for consumption every day. So, packaging helps individual consumers save time and money, and lack of packaging can contribute to food waste on the retail level.
ALDI is not the only grocery chain pursuing zero-waste packaging. Kroger, an American grocery chain with locations in the South and Midwest, created the Zero Hunger | Zero Waste Foundation in 2018 to simultaneously tackle the issues of food waste and food insecurity. The foundation connects organizations fighting hunger and food waste with philanthropists who can support them financially. It is not a commitment to zero-waste by Kroger stores, but it goes hand-in-hand with the chain's 2020 Sustainability Goals, which include ensuring that 100 percent of the packaging for their private-label products (items sold with Kroger's brand name attached) is reusable, recyclable or compostable. 
Many other grocery store chains provide little or no transparency to the public concerning food and packaging waste. The 2019 report Slow Road to Zero ranked the commitment of major grocery chains to a zero-waste future. In the report, Trader Joe's, Costco, and Publix all earned "F" scores. These chains have not made any public commitment to reducing food waste, do not publicly report any food waste data, and do not publicly share any information about waste-prevention programs that might exist. 
Zero-waste packaging has also moved into the food service sector, with Starbucks US launching the trial Borrow a Cup Program in a handful of locations in March 2021.If successful, the program could help the company achieve its goal to reduce their waste by 50 percent by 2025. Single-use coffee cups, while most frequently made of paper, are usually not recyclable because they often have a thin coating of plastic on the interior. 
Where does government policy fit in?
Policymakers have plenty of room to limit the use of wasteful food packaging. For example, policies that ban single-use plastic bags, such as New York's Bag Waste Reduction Law, are growing in popularity. Similar bans exist in seven other states: California, Connecticut, Delaware, Hawaii, Maine, Oregon and Vermont. In Europe and Canada, legislation against single-use plastic goes beyond bags. Members of the European Parliament support a ban on single use plastic plates and cutlery, as well as expanded polystyrene (colloquially, though incorrectly, known as Styrofoam) containers. Canada's ban includes other food-related single-use plastics, such as straws and beverage six-pack rings. 
Maryland and Vermont banned expanded polystyrene containers for food service, effective in the summer of 2020. Maryland's law includes a ban on expanded polystyrene cups, bowls, plates, and take-out containers that primarily come from food service establishments such as restaurants. Vermont's law is a bit more strict, as it also includes a ban on certain expanded polystyrene packaging used in grocery stores, such as egg cartons and produce trays. A similar law has been passed in New York to become effective in 2022.
Another tool that lawmakers can consider to reduce food packaging waste is mandatory recycling. For example, San Francisco's Mandatory Recycling & Composting Ordinance requires that the entire city separate all trash, recyclable materials and compostable materials to ensure that no recyclable or compostable refuse is sent to a landfill. Refuse collectors will note any commercial or residential refuse that is placed in the incorrect bin (e.g. recyclables in the trash bin) and property owners can be fined. Mandatory recycling has been in the public conversation since at least the 1980s, and it is not an unrealistic goal for a municipality such as New York City.