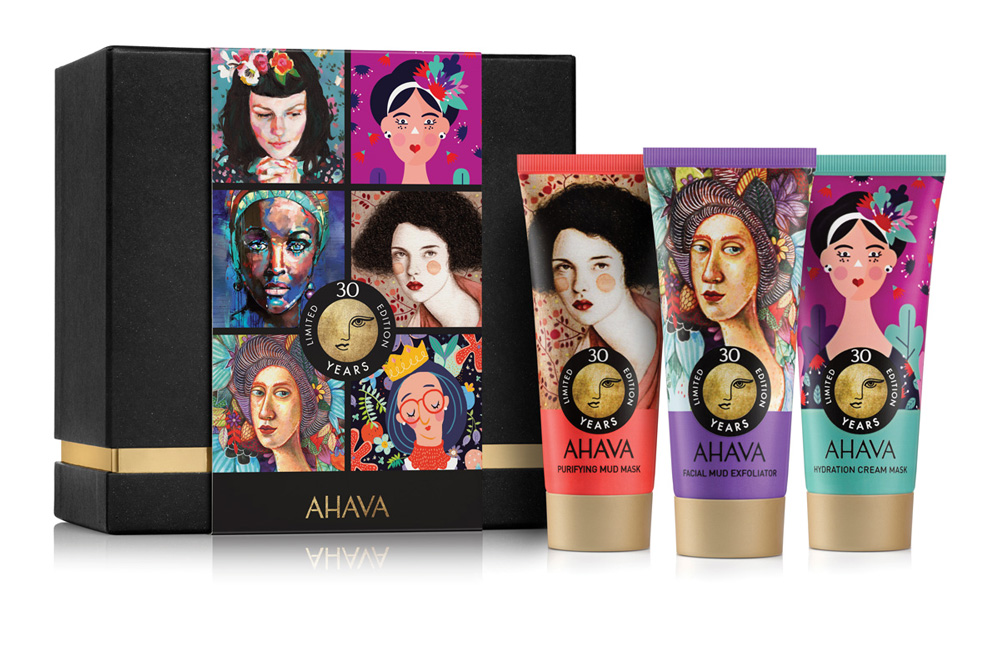 Israel, 6 June, 2018 – LAGEENTUBES is excited to announce the launch of revolutionary direct-to-shape digital decoration on extruded plastic tubes. Having recently installed an all-new digital printing solution for direct printing on tubes, LAGEENTUBES is the first extruded plastic tube manufacturer in the world to offer fully digital, truly end-to-end digital printing directly to the tube.
LAGEENTUBES' new digital decoration technology enables end-to-end decoration that is seen and felt from every angle. This includes unique ability to print on the cap and seamless 360° decoration without a gap or overlap. Its revolutionary digital decoration solution provides unlimited shades and smooth and gentle gradients, ultra-realistic images, sharp text and lines, and unlimited customization.
Now brands can unleash their imagination and enjoy the freedom of designing high-impact and unique tubes that create an outstanding customer experience. The digital revolution empowers brands with a premium differentiator and enables them to take the plastic tube, with all its advantages in the cosmetic market, to a whole new level.
AHAVA marks a milestone with first digitally decorated tubes
Recognizing the new opportunities opened by this new digital printing solution, AHAVA, the well-known brand of Dead Sea cosmetic products, has chosen LAGEENTUBES as its partner in its launch of the AHAVA 30th Anniversary Collection. The new series includes six plastic tubes, each with different portrait images of famous painters. By using the new digital decoration solution, AHAVA is able to demonstrate the creativity and uniqueness of this campaign with unlimited colors and fully 360° decorated tubes.
"As soon as we saw LAGEENTUBES' new direct-to- shape digital decoration capabilities, it was clear to us that we had to partner with them for our strategic 30th anniversary campaign," said Ifat Yoffe, CMO, at AHAVA. "That first demonstration sparked new ideas for us around using color; and then, the amazing quality of the pre-production samples gave us the confidence to be the pioneers in using this new digital technology. The design of this series is completely unique and we are very excited to be able to celebrate our 30th anniversary in such a colorful way."
Sophie M. Zer-Aviv, Regional Sales & Marketing Manager, at LAGEENTUBES, added: "AHAVA and LAGEENTUBES have worked together developing innovative tube packaging for more than 20 years. We congratulate AHAVA on its continued dedication to innovation and are proud to be taking our partnership another major step forward, into the world of direct-to-shape digital decoration."
Exceptionally broad choices for tubes
With LAGEENTUBES plastic tubes, brands can choose from numerous diverse options for their packaging. These include mono and multi layers with a high barrier suitable for cosmetics products, different tube materials such as co-extrusion and bio-plastic tubes, and the widest range of direct-to-tube decoration options. LAGEENTUBES is recognized worldwide for its brilliant high quality, superior service and breakthrough creativity.