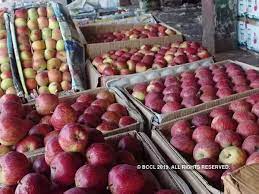 As per reports, a carton box of apples costs Rs 100–110 this year, compared to Rs 55–60 the previous year. Apple growers claimed that the growers had been negatively impacted by the unexpected hike of Rs 50 per box.
Fruit grower Muhammad Shaban from Rafiabad Baramulla told Greater Kashmir that the increase of 1 to 2 percent can be accepted, but 50 percent increase is surprising.
Apple growers informed that the spontaneous increase in the raw material is the cause of the carton price hike and the scarcity of the raw material also forced producers to raise the price.
The apple growers have shown resentment against the recent price hike in fruit packaging boxes and appealed to the administration to look into the concerns pertaining to the fruit growers.