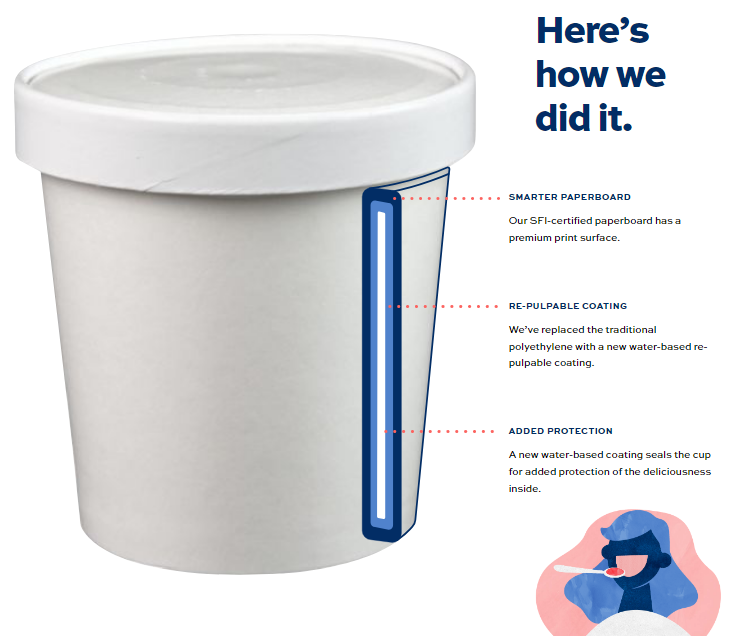 Chhavi Aggarwal
Huhtamaki, launches ICON® packaging, a breakthrough paper technology, initially for use for ice cream containers and lids, which enables recycling in communities with paper product recycling programs across the United States.

ICON® packaging has been developed by Huhtamaki's Technology and Development (T&D) and operational team as an alternative packaging solution for ice cream. Our teams use their expertise in barrier functionality, paper forming and printing to drive differentiation and deliver game-changing sustainable food packaging to our customers," explains Ann O'Hara, President of Huhtamaki North America.
ICON is made with 95% renewable biobased materials and has been verified by ASTM D6866. Making the switch to ICON over standard paper cups with Poly eliminates 1.3 tons of polyethylene per 1MM cups. Simply put, it's bringing a smaller footprint to the freezer section. In fact, 21 tons of paperboard will be removed from landfills for every 1 million cups that are recycled. And, when recycled, over 90% of the paper fiber is recovered. Now that's sweet.