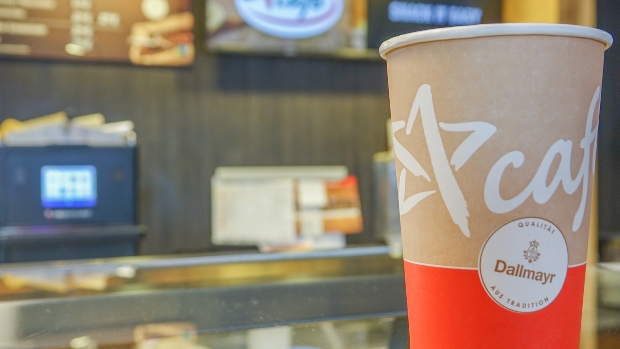 Grania Jain
ORLEN Deutschland GmbH has announced that starting on 1 March, all star and ORLEN's service stations will start using a new single-use, 100% organic, both recyclable and compostable tableware. In addition, rePET bottles made from 100% recycled PET bottles will be phased in over the coming weeks for all star own-brand mineral water and apple spritzer.
"We have taken a hard look at the entire range and radically reimagined it. The result is that we have not only started moving to 100% organic for all of our coffee cups, irrespective of their size, since the start of the year, but have even begun using the corresponding lids at all star and ORLEN petrol stations, even though they are exempt from the EU regulation," explained Kai Frahm, Head of Category Management Tobacco Food & Beverage at ORLEN Deutschland GmbH.
The announcement follows the EU regulation which requires all single-use plastic beverage containers to be labelled as such from 3 July 2021, which has triggered ORLEN Deutschland's move towards greater sustainability. As a result, the Elmshorn-based petrol station operator has chosen to not only meet the EU goal of reducing the use of single-use plastics, but has gone one step further by taking a hard look at its to-go packaging.
"We are able to do this by using bagasse, an environmentally-friendly packaging material that is a by-product of sugar cane – a rapidly renewable raw material. Since the paper cup has no plastic coating, it can be composted in an environmentally friendly way or disposed of in the waste paper bin. In addition to the coffee cups, other disposable packaging such as bakery bags, sausage/chips trays, and napkins are now fully biodegradable and can be disposed of with your compost or waste paper bin," adds Frahm.
The far-reaching switch to 100% organic disposable packaging at the nearly 600 star and ORLEN stations in Germany is set to save several tons of CO​2 per year, depending on sales. In addition, star's own-brand mineral water and apple spritzer are also being produced in a more environmentally sustainable way. The two classic soft drinks will be sold in rePET bottles in a fresh new design. rePET (recycled PET) is a material made from collected beverage bottles and they produce 50% less CO​2 than conventional PET.