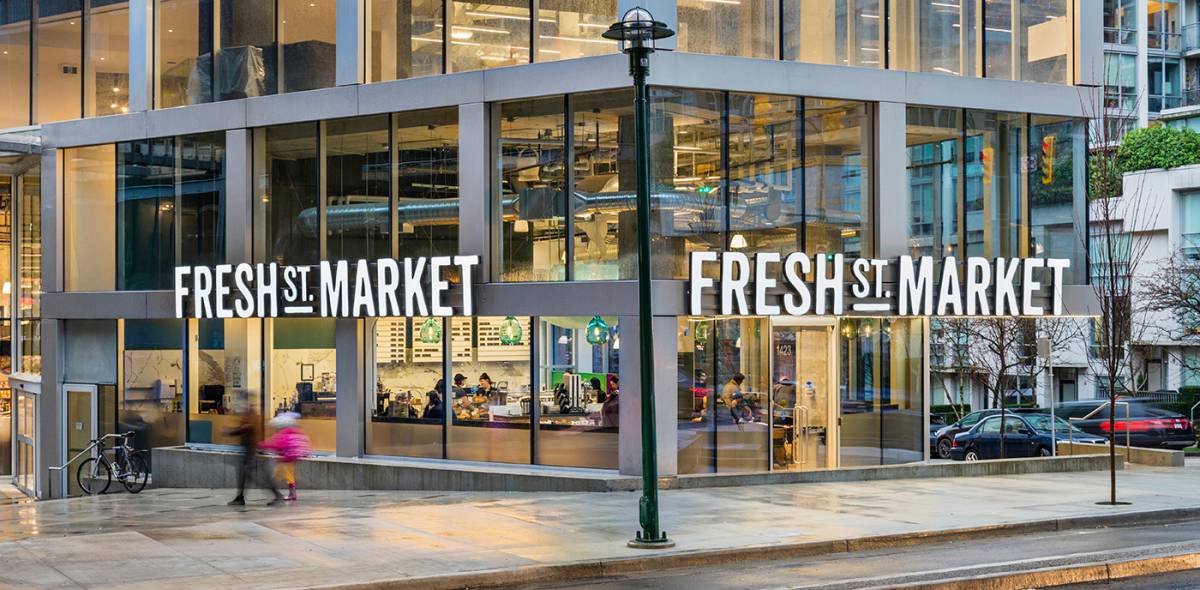 Grania Jain
Many environmentally minded people bring a reusable cup to their local coffee shop.
So why not rely on a reusable container when buying takeout food at the grocery store?
That's the logic behind Fresh St. Market's decision to offer takeout packaging from Reusables.com at its Vancouver House outlet, beginning October 18.
The sustainable containers will come in handy for those who want to take away legendary Mile High Cinnamon Buns, Bavarian Pretzels, or burgers at the Fork Lift Kitchen & Bar, which is the store's in-house cafe and bakery. 
"Fresh St. Market is a local grocer first and we believe in working with like-minded local businesses from food suppliers to packaging and are always seeking vendors who add to the services we provide our customers," Fresh St. Market vice president Mark McCurdy said in a news release.
"We believe in the importance of working in a circular economy such as the one Reusables is striving to achieve," he continued. "We acknowledge how becoming the first grocer to take part in this program is an important step towards reaching our goal and want to encourage all of our customers to utilize this service while shopping at our Vancouver House location."
Reusables.com is a container-sharing platform created for the food industry. Its stainless-steel containers have become an alternative in the wake of a City of Vancouver ban on single-use foam cups and foam takeout boxes.
"Our technology tracks where and when customers use our packaging, which enables us to create a more convenient digital solution for reuse that does not require a container deposit," Reusables.com founder Jason Hawkins said in the news release. "For us we see this as a way to significantly reduce single-use packaging waste while providing communities with a reuse system they can feel confident in."