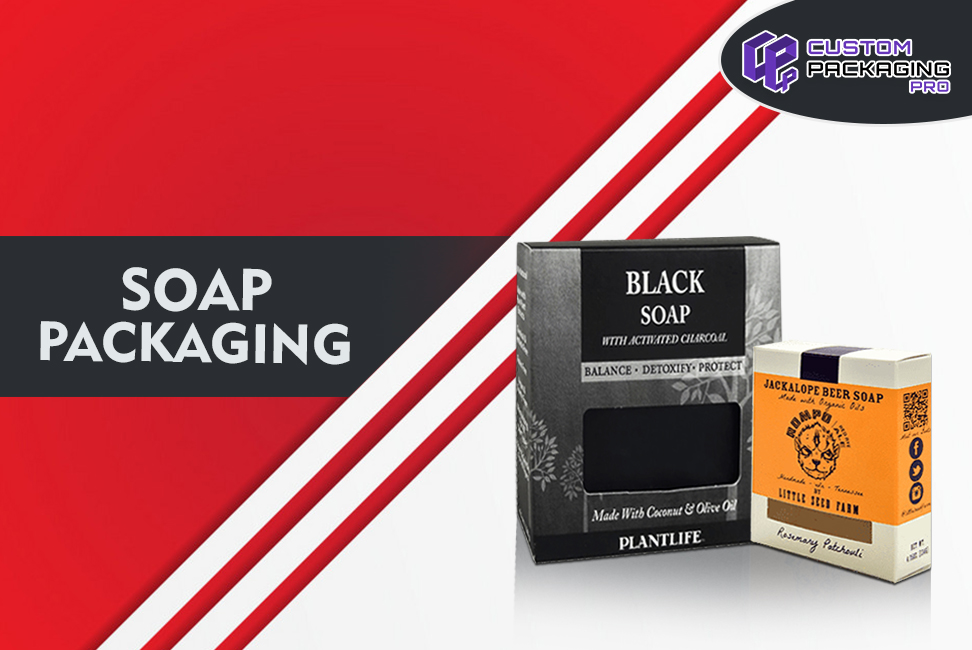 Corbin Spicer
Every year, more than 1 billion tons of waste fill up the environment.  It means that humans are producing a lot of waste and most of it is due to non-recyclable packaging solutions. The sheer contribution of the waste has made the brand switch to a sustainable solution. Nowadays, you can see several eco-friendly solutions in the stores. No matter how big or small you are, there is no other way to follow other than recyclability. It not only strengthen your brand image in the market but influence customers to choose you only because you are green. Isn't it great that you can achieve so much only by changing your packaging choices?
Ideas to design Eco Friendly Soap Packaging

There is no debate on using an eco-friendly solution. The only reason enough is that it is good for the environment and your business. The production process of Eco Friendly Soap Packaging involves the use of sustainable material as it is a more natural option and decomposes quicker. The main aim is to create less pollution. Using an eco-friendly solution will help to lower the carbon footprints, and there are several ways to do it. Sustainability is becoming the top choice of brands and customers. It is a way to sin customer's hearts with a little effort. Here are some ideas to introduce a recyclable packaging solution to the customers.
Try to reuse the soap boxes
One of the best ways to ensure sustainability is to recycle and reuse the already used product boxes. You can ask your customers to instead of dumping the box into the bin, send it back to you. It can work excellent for your brand. Reusable packaging not only reduces waste but is highly cost-effective. It has only one limitation that most of the consumers don't corporate. But your loyal customers will the guideline. It only takes few minutes to fold the box and sent it in the mail. Reusability is an innovative idea that is a perfect example of a multi-use and eco-friendly option.
Create a memorable minimalist packaging
When it comes to custom packaging, every brand looks for cost-effective ways to save the maximum. You can give your customers a memorable experience by using a minimal solution. Less is more; it is a perfect example of an option that is not eco-friendly but also affordable at the same time. Using simple Kraft soap boxes with a detailed design can make a significant impact on customers. When it comes to minimal design, it doesn't mean to cut the essential element. Try to go for one-color print and sustainable ink choices for printing. In return, you will only get a large customer base and boosted sales.
An alternative material for display boxes for sale
When it comes to designing a sustainable solution, there are several choices for materials.  From the edible material to the plant-based solution, sustainability offers you many options. Firstly, try to go for the mono-material Display Boxes for Sale. Mono-material packaging means that a single material is used in the production process. It makes the recycling process easier and less complex. Edible material is also gaining popularity in the market, but the one which outclasses every other option is plantable material. When you try to give your customers an exceptional experience, everything becomes possible.
Useless material for the boxes
One of the crucial steps toward a sustainable solution is the use of fewer packaging materials. No customers want to buy the product packed in layers of waste. So, try to use the smaller boxes for soap packaging. Measure the product's dimension accurately so you won't have to pay for a container bigger than your need. Leave a one-inch gap between the product and box walls. Try to use durable and sturdy material, so you don't have to invest in extra material to ensure product protection. A single layer of packaging under the container should be enough.
Implement the sustainable practices
If you want to make your soap container more environmental-friendly, it is time to implement sustainable practices at every step of the production process. From the choice of material to the design implementation, every practice should be in the favour of Mother Nature.
Here are some steps to follow for soap packaging:
Useless material and avoid mixing it
Always pack in smaller size boxes
Encourage your customers to recycle
Consider using innovative and recyclable material
Use cardboard, corrugate, or Kraft to ensure recyclability
These are only some practices, but there are a lot more options to consider.
Consider using recyclable air pillows
The best alternative to packing peanuts and bubble wraps is the recyclable air pillows. It is not only an eco-friendly choice but also keeps your product safe as compared to other options. You can say it is a game-changer. Each pillow box is made of recyclable and reusable polythene. Most of the pillows come with printed instructions on how to recycle the product. So next time you get an air pillow inside the box, don't throw it away. It does require some special steps, but it is worth the effort.
Sustainable ink for bath bomb boxes with log
Petroleum-based ink is a serious threat to the environment. Soy-based inks are making their mark in the industry as it doesn't release any harmful components. Moreover, the recycling process is simple as you can easily de-ink. Sustainable ink is way more biodegradable than traditional inks. It helps you to save cost and time. So, if you are planning to design fully recyclable packaging, it is not only about the material choice. Each and everything counts when it comes to being eco-friendly with your packaging choices.
It is time to start your eco-friendly packaging journey with custom Bath Bomb Boxes with Logo. As you can see, there are many opportunities to improve the designing and production process. When you aim to save the environment, several possibilities are waiting for you.