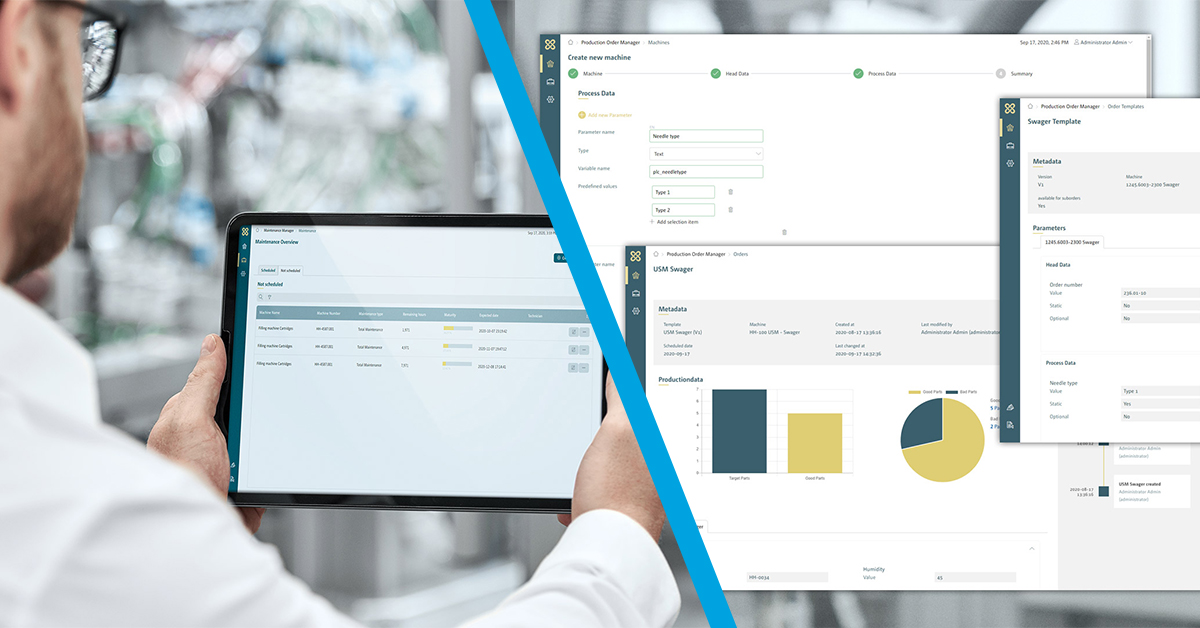 More efficiency, transparency and security: Harro Höfliger's digital solutions "Production Order Manager" and "Maintenance Manager" help. Two new videos use examples to show how this works in practice. 
The Production Order Manager   enables reproducible production orders to be created - including stored product parameters. Every once created production order can be called up again at any time. This not only saves time, but also creates security; especially when manufacturing many product variants on one system.  
With the Maintenance Manager  , maintenance tasks can be controlled centrally and made available digitally for maintenance managers . The maintenance plans can be called up using a tablet or smart glasses. The staff can carry out and document all tasks step by step - an ideal basis for continuous optimization and high machine availability.