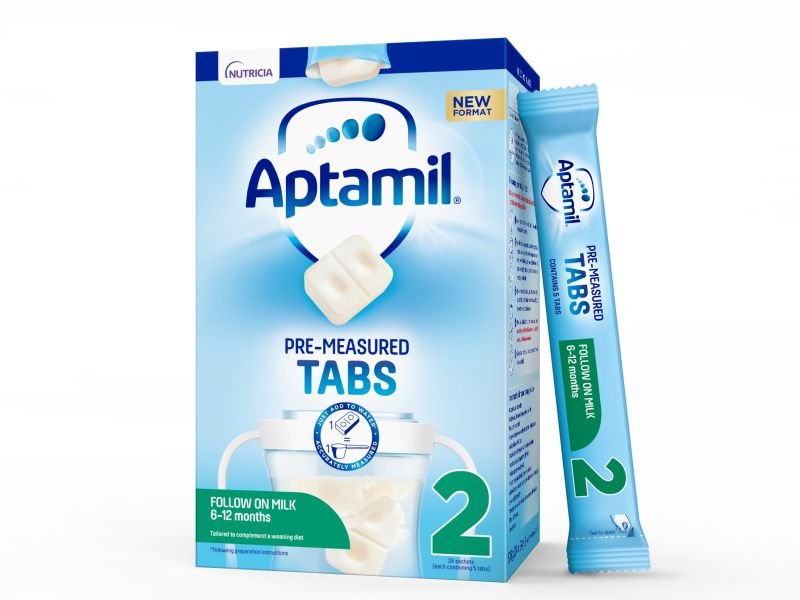 New format developed to make preparing formula milk simpler & more convenient
Pre-measured tab format produced in partnership with Japanese food manufacturer, Meiji  
Following UK launch, Danone plans to introduce new format in Europe as of next year
In commenting on the launch, Gustavo Hildenbrand, General Manager UK & Ireland, Danone Specialized Nutrition, explained, "Breastmilk is the gold standard when it comes to feeding babies. But if parents feel they need to move on from breastmilk, they tell usthey're looking for ways to make a formula milk feed simpler and more convenient." According to research1 conducted in 2018 with more than 1,300 UK mums, 'convenient for feeding-on-the-go' was the 2nd most important criteria mums cited. Close to a third of those surveyed (31%) also said they looked for 'greater convenience when preparing a formula feed'. The new formula milk tabs dissolve easily, with one tab equal to one standard scoop of powdered formula. The new pre-measured tab format will be made available in packs of 24 sachets, with each sachet containing five tabs. Danone expects the new format to help cut down on mess when preparing a formula feed, making the new format useful – in particular for night-time feeds. Besides allowing for more accurate measurement and less wasted formula, the new format helps provide extra reassurance – in particular for parents who favour formats that emphasize hygiene. The new format will be available exclusively via the UK's leading health & beauty retailer, Boots, under the Aptamil* brand. Launching this format innovation in the UK shows how Danone is adapting research and innovations to meet the genuine needs of parents. "We hope bringing to market formula milk in a pre-measured tab format will offer added convenience and support for formula feeding parents – especially in the 'new normal', when parents are often stretched and trying to juggle balancing family and work-life from home," Mr. Hildenbrand added.