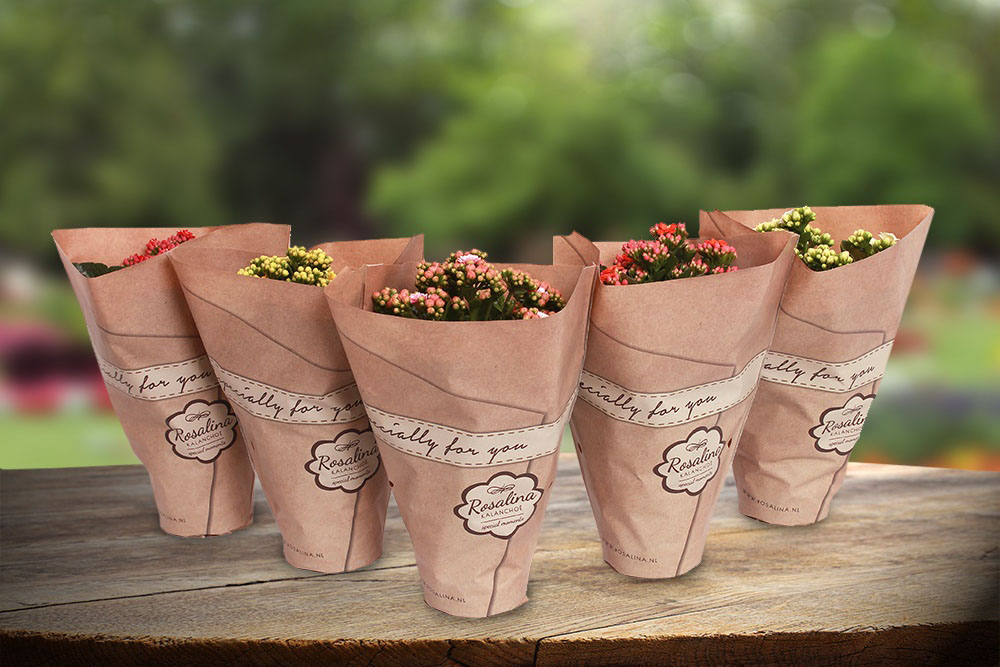 Have you been to the Royal FloraHolland Trade Fair in Aalsmeer? Maybe you have spotted that wonderful new cover for KP Holland. A splendor of a cover in kraftlook design, brought to a successful conclusion by Van der Windt from first advice to final delivery.
KP Holland uses the new cover for packing the Kalanchoe, a popular pot plant. Our own ideas factory WrappIDup went to work to make a distinctive design. Even more distinctive: the covers are printed with Inktouchables, so-called tactile inks. It is a printing technique that gives sleeves a little more solidity.
This extra strength is not at the expense of the processability on the automatic packing line. These covers are made of CPP material which has the great advantage that it is 100% recyclable.