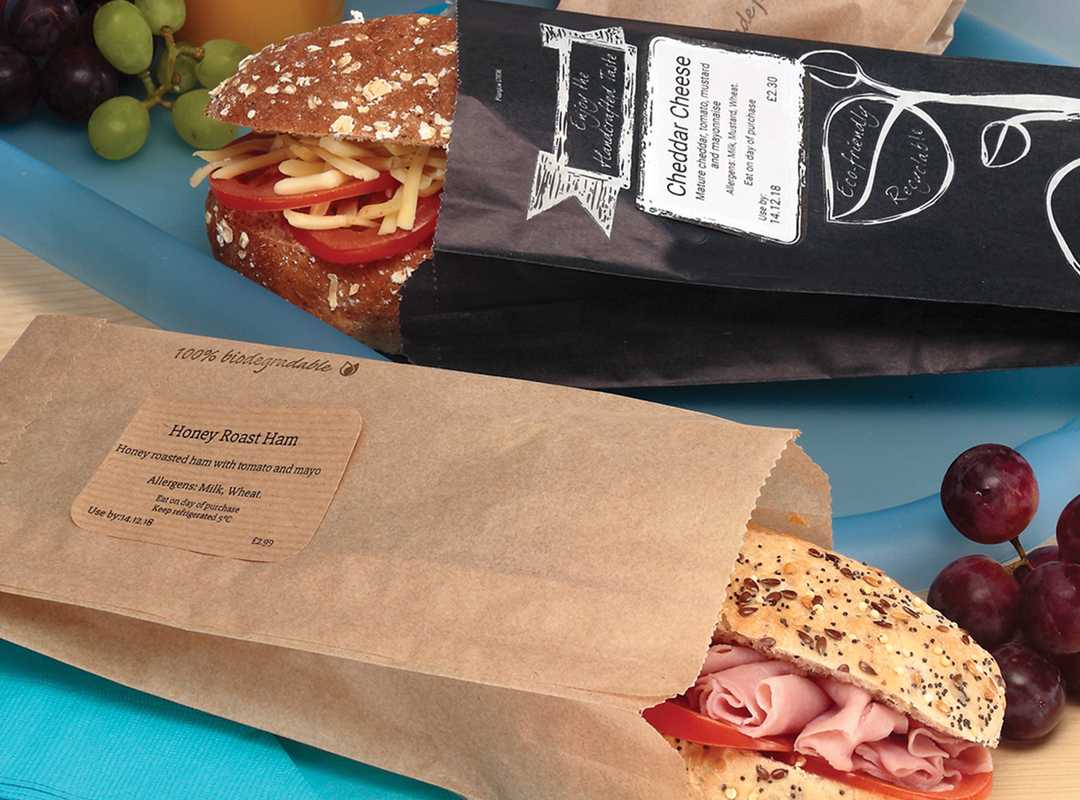 The new sandwich and snack bags are made for littler portions - from children's lunches to bakery bites. Utilising a durable grease resistant material, these paper bags are home and industrially compostable – not to mention recyclable too - providing and eco-friendly packaging alternative to cling film wrap and plastic sandwich bags.
Planglow's marketing director Rachael Sawtell commented, "Our regional account managers were receiving a growing numbers of requests for smaller snack-sized versions of our popular grab and go sandwich bags so we researched the best size, shape and looks to best meet their needs. Our windowed baguette and multi bags are some of our top selling products - we sold over 13 million during 2017 which is one every 2.5 seconds - so we're hoping that these smaller bags prove to be just as popular".
The Mini Baguette Bag is available in two branded finishes, Natural and Gastro. Our comprehensive Natural packaging and labelling range offers a plain rustic kraft look for a wide variety of grab and go choices and is printed with eco messaging. This explains that the packs are suitable for recycling as well as for disposal in a composting environment. Meanwhile our best-selling Gastro Collection provides a bold chalk-on-slate presentation across a diverse mix of labelling and disposables. Like Natural, Gastro also carries details of its compostable, earth-kind properties on pack.
"The Natural Mini Baguette Bags create a simple earth-kind brand that works with most branding while deli-ready Gastro packs more of a punch and offers a gourmet twist on black food to-go packaging ranges", concluded Sawtell.