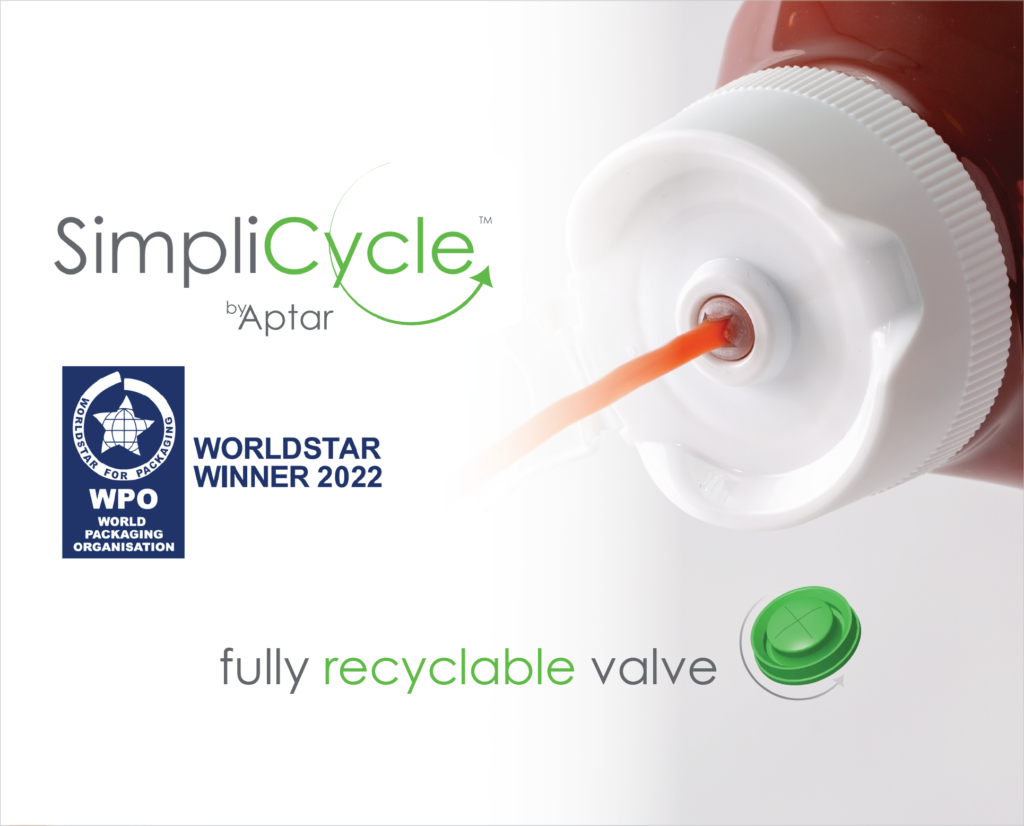 Press Packagingconnections
This very prestigious award for SimpliCycle™ comes after Aptar's recyclable flow control valve received the Best CSR/Sustainability Initiative award at the 2021 World Food Innovation Awards. The WorldStar competition is one of the major events of the World Packaging Organization (WPO) and is the pre-eminent global award in packaging. SimpliCycle was selected among 440 entries for its impact on sustainability, innovation, and high-performance dispensing.
"SimpliCycle has been recognized with awards for being recyclable while still maintaining all of the same advantages of silicone valves including repeatable high-performance and slit versatility to fit a wide variety of applications,"  says Susan DeGroot, director of product marketing. The SimpliCycle valve is composed of a low-density material that allows the valve to float, so it is easily separated from the PET stream and ultimately recycled within the PP/PE olefin stream.
"This award is one more reflection of Aptar's commitment to using sustainable materials to create innovative solutions that help CPG brands achieve their goals while enabling consumers to establish a deeper connection to their preferred brands" adds DeGroot. "Aptar is an industry leader in connecting innovation and sustainability to drive packaging solutions. SimpliCycle is one of the many ways Aptar is bringing sustainability to the forefront of packaging innovation"
To learn more about the breakthrough technology behind SimpliCycle recyclable valve, visit aptar.com/SimpliCycle or contact an expert.