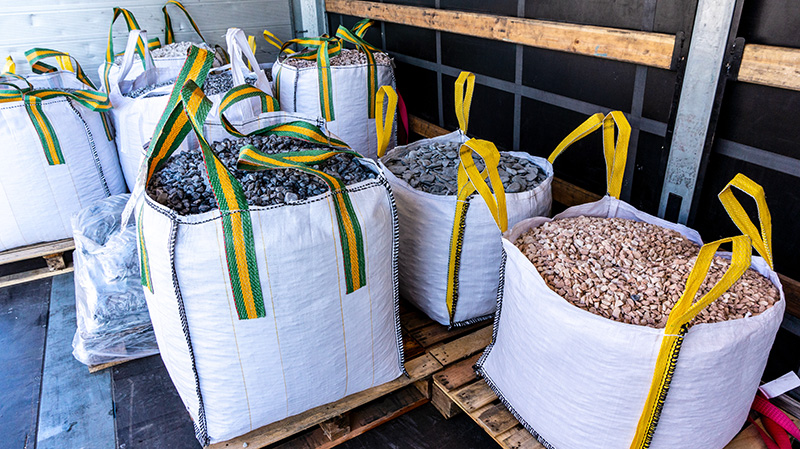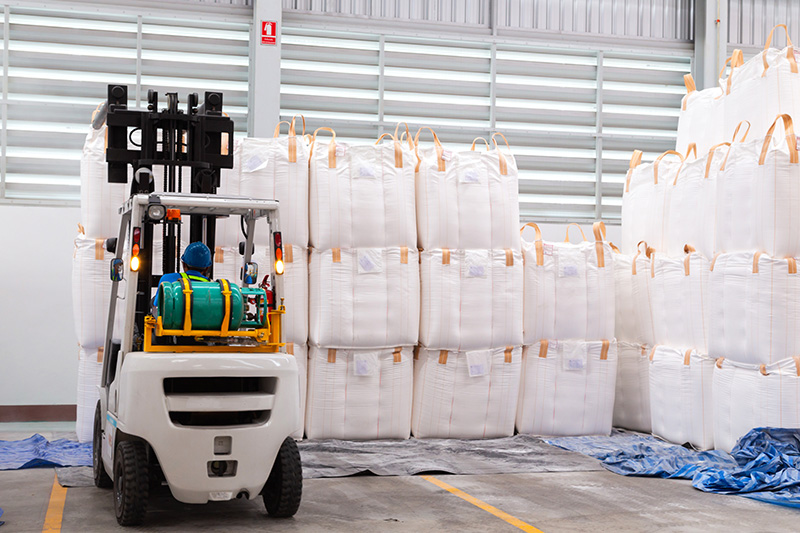 If you're in a business that frequently transports materials, you probably need industry-grade bulk bags. Bulk bags are heavy-duty and durable bags, and some call them bulk containers or super sacks. Most bulk bags are woven and used in transporting heavy loads, usually carried by a forklift. 
Bulk bags are versatile as they're designed for different types and uses. As such, these bags are the go-to option when moving and storing agricultural food, chemical, and construction products.
 If you're still deciding whether you'd need industry-grade bulk bags, this article outlines the benefits of these bags that could help you in your decision. Read on to learn more.
Wide Range Of Selection
Typically, there's a vast selection of bulk bag products made by bulk bag manufacturers. Depending on your industry, you could choose the type of bulk bag that fits your needs. Here are some industry-standard bags you could choose from:
Flexible Intermediate Bulk Container (FIBC): This refers to heavy-duty bulk containers made of polypropylene woven fabrics. These are ideal for transporting or storing dry and flowable materials such as sand, gravel, flour, and fertilizer.
Circular Woven Bags: These bags are made of materials and fabrics sewn onto one another with a four-panel bag. Its stability and space are enough to hold heavy products or irregular-sized products.
Conical Bags: Businesses that use these bulk bags have an opening designed for easy pouring or emptying into a new container—most probably a vehicle to transport or construction space.
U-Panel Bags: Most businesses purchase these bags because of their affordability, efficiency, and versatility. U-panel bags get its name from its appearance.
Form-Stable Bags: This type has four panels, extra support, and fixed inserts at each corner. Because of their features, many businesses choose these bulk bags. Form-stable bags are perfect for goods that come in granular form, such as limestone cement, grains, and chemicals.
Industry-Standard Qualities
Industry-grade bulk bags are known for their excellent features. Apart from durability, industry-grade bulk bags have durable seams and linings to keep goods intact and secure. They could hold construction products such as sand and cement because of its sturdy material.
Typically, industry-grade containers can carry 400–5,000 lbs. (approx. 181–2,268 kg.) without tearing or leaking. Additionally, these bulk containers have excellent filling properties that make them highly durable even when lifted and transported for long hours.
Eco-Friendliness
Industry-grade bulk bags are known for being reusable. Even though these are used to carry and transport heavy products, they don't lose their sturdiness. In addition, they could hold different industrial products, whether for mining, construction, agricultural, and chemical. However, if a bulk bag is used to store or carry hazardous chemicals, the best way to do with it is to dispose of it properly and not be reused.
Safety
There are two points on how industry-grade bulk containers ensure safety.
First, they're durable enough to hold products. Because of the high-quality materials from which the bags are made, they're nearly indestructible. In addition, the bags have safety straps and locks that could help in holding the products more tightly and more securely.
Second, industry-grade bulk bags have different safety grades when it comes to carrier density and electrostatic control. In layman's terms, these bulk containers can hold abrasive, hazardous, and sharp products, depending on their safety grade.
Pest Resistance
Since bulk bags are made of durable thermoplastic materials, the products they carry are safe against pests such as rodents and ants. Whether businesses store pet foods, agricultural products, or food, the materials make them resistant to pests.
Moisture Resistance
One great quality of thermoplastic materials is that they keep moisture from seeping into industry-grade bulk bags. This way, the products inside are safe from being wet. This is helpful, in most cases, as the quality of some products like cement, flour, and other food items are affected when they get wet. Furthermore, as these bulk bags are resistant to moisture, they prevent mold growth and spoilage.
Food-Grade Quality
Because most bulk bags are polypropylene containers, they're approved by the US Food and Drug Administration. As such, many food and medical industries choose bulk bags for their goods as reliable storage options for food and medicine. This way, businesses know their products aren't contaminated and retain its high quality.
Flexibility
Since thermoplastic materials are mostly pliable, bulk bags can adjust their size to the shape and weight of the products they carry. This way, these bags are easy to move and work with. In addition, they're easy to lift for forklifts and other vehicles.
Inexpensive
Because of their durability, there's no need to buy bulk bag replacements compared to single-use bags. In addition, businesses could save more with the affordable prices of these containers in bulk orders. Furthermore, bulk bags are considered inexpensive because of its reusability.
Lightweight
While bulk bags could carry an impressive number of products, they're also easy to carry when they're empty. This is because polypropylene—one of the lightest thermoplastic materials—is one main component of which industry-grade bulk bags are made.
Simple Packaging
Bulk bags, especially the smaller types, could also be used for carrying personal stuff that are too big for regular bags yet too small for super sacks. This trend has become popular in many places that most establishments offer mini bulk bags as tote carriers for customers or workers.
Wrapping Up
Industry-grade bulk bags have been instrumental in carrying cargo in the past decades. As such, various industries have used these bags for multiple purposes. The prolonged use of these top-quality materials may reflect its usability and importance to different businesses such as the agriculture, medicine, food, and construction industries.
The benefits mentioned in this article do not prescribe businesses to purchase bulk bags. Instead, they should present what most buyers think are excellent features of bulk bags that could have an impact to any customer or business.
Now that you're done reading this, you should start inspecting your bulk bags if they meet industry standards for quality and included features. Each detail could show whether industry-grade bulk bags could provide the benefits mentioned in this article. Think about the points that could help you decide which industry-grade bulk container could fit your business and help in storing and delivering your products without any hassle.