Image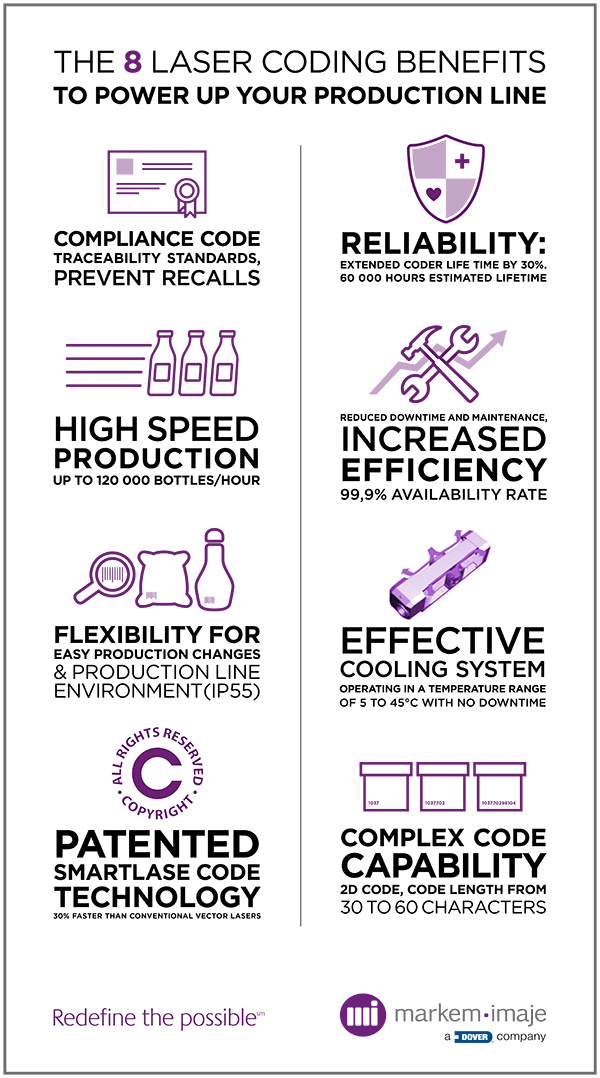 Overcome laser coding challenges of production lines in the food and beverage industry
What are the challenges?
Global coding and marking specialist, Markem-Imaje, has produced a guide to help manufacturers meet the technical challenges commonly encountered on today's production lines.
The guide focuses on laser coding technology specifically and considers how the use of more complex and longer codes coupled with increasingly demanding regulatory standards for instance, is affecting every-day operations.
What things should be considered when selecting new laser coders to meet these challenges?
Illustrating how new technology including improved cooling systems, reduced maintenance requirements and improved reliability are helping manufacturers cover the most difficult applications, the guide challenges out-dated perceptions and shows how laser coding solutions can offer financial savings as well as improving coding quality.
A pictorial representation of this by Markem Imaje