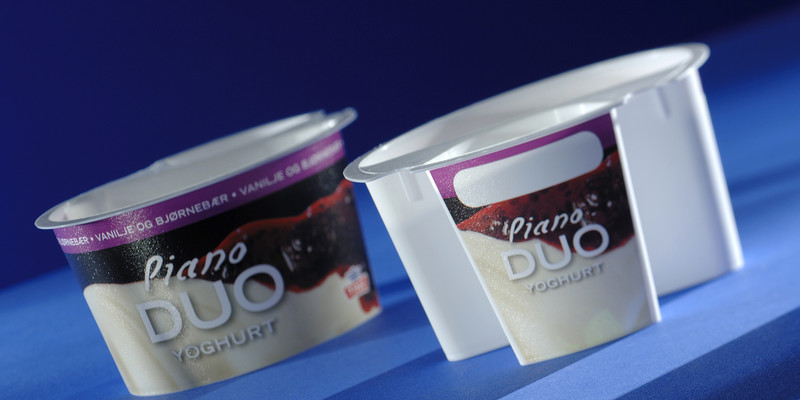 We have the pleasure to inform that we have developed and launched an upgraded version of our gas barrier simulators with new functionality to calculate CO2 transmissions and gas transmission at dynamic conditions for O2, H2O and CO2.
Barrier properties of packaging materials are important requirements when selecting and developing optimal packaging systems. Our web-based calculator for barrier properties was developed by a team of Norner experts and is a tool for making simulations in the packaging design phase. By using this calculator, the developer can investigate changes in design and layer structures without expensive testing in a screening phase. It will also be possible to reduce instrumented testing of permeability and actual testing of shelf life in the development phase.
The simulation model estimates the oxygen transmission rate (OTR), water vapour transmission rate (WVTR) and now also CO2 transmission of packages by most plastic materials like PE, PP, PET, PS, PA and EVOH. Barrier properties of co-injection or co-extruded multilayer and in-mould-label solutions can be studied and evaluated for cups, bottles, films and square containers. The flexibility of geometrical options, permeability properties and environmental conditions is now expanded to dynamic conditions. This allows the user to calculate the total transmission after a sequence of conditions to simulate how it is in the value chain.
"Our barrier calculators have become a popular tool among professionals in the packaging industry and it is a pleasure to offer these improvements to thousands of regular users." Says Morten Augestad, Business Director at Norner.
The dashboard and web interphase is also redesigned and the calculators are available both in a full payable version and a free simplified version. A wider selection of materials, unlimited number of layers for extruded films and blown articles, unlimited number of layers for cup and square boxes as well as IML and an unlimited number of conditions calculated in a sequence is available in the payable version.
Upload Press Release file: