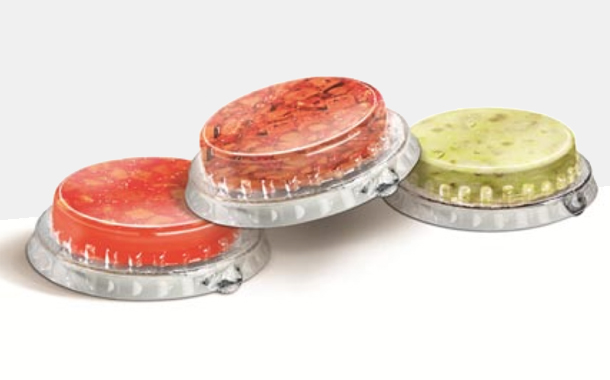 Ajit Pandey
Zentis Polska has continued its strategy of innovation by introducing top-cup, a new type of packaging for the dairy industry in Poland.
Zentis presented the new type of packaging for dairy products at the beginning of the year. The toppers come in two sizes: with a diameter of 95mm, and a smaller diameter of 75mm. For toppers of 95mm diameter their height is 8mm, and the weight of the preparation in a topper is 40-45g. For toppers of 75mm diameter their height is also 8mm, but the weight of the preparation in the topper is 25-30g.
A topper is usually a cap placed on the upper surface of cup type packages, jars or other types of dairy packaging. Depending on the type of packaging, a topper is chosen to form an integral part of the whole packaging proposition and can be used on ranges of fermented product yogurt, kefir, acidophilic milk, curdled milk or buttermilk and unfermented cheese, cream and dairy desserts, Zentis said. Toppers can contain dry ingredients such as dried fruit and nuts, cereals and sweets or products defined as fruit and vegetable preparations, with the advantages of convenience and versatility.
Zentis Polska continues to innovate, having being crowned the winner in the best beverage ingredient category at the World Beverage Innovation Awards 2015 for its chili-flavoured boba with plant-sourced proteins. The award was given during BrauBeviale in Nuremberg on 11 November 2015. Another ingredient from Zentis, namely Bran formulation plus vitamin K2, qualified for the final.