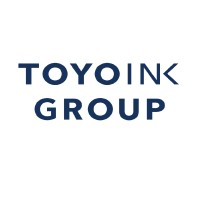 Aditya Panwar
Toyo-Morton, Ltd., Japan's largest manufacturer of laminating adhesives and a member of the Toyo Ink Group, has developed the new ECOAD™ series of polyurethane solvent-free laminating adhesive systems for the food packaging and industrial markets primarily in Asia, where solvent-based systems are dominant. ECOAD adhesive systems are compatible with continuous lamination of metalized packaging structures with two or three layers, while exhibiting a smooth appearance with no degradation to metalized films – a feat that had been difficult to accomplish. In addition, these solvent-free adhesives contain no VOC, offering increased sustainability to end-users. 
"While solvent-free adhesives are popular in Europe and the Americas, they represent only 5 to 10% of all laminating adhesives used in Japan." explained Yusei Uchiyama, engineering team leader of Toyo-Morton. "In general, solvent-free systems are not considered suitable for the continuous processing of multilayer films, as they tend to form bubbles or warp in the laminates. Addressing the bubble problem, Toyo-Morton engineers worked to establish a new methodology for adhesive layer rheology analysis that enabled them to identify the factors that cause tunneling in metallized laminates. These findings led to the development of adhesives with enhanced physical properties, like the high heat and chemical resistance and laminate durability needed to bring about optimal adhesion without impacting the packaging material."
Furthermore, ECOAD solvent-free systems do not need to be diluted with an organic solvent before laminating bringing significant environmental advantage to end-users. Uchiyama added, "ECOAD adhesives do not include solvent, which results in huge savings in energy use that would normally be needed to dry the solvents. Early testing indicates that ECOAD is capable of reducing CO2 emissions from the adhesive by up to 76% relative to conventional solvent-based products. Also procurement issues are fueling demand and the switch over to more sustainable, energy-efficient solutions."
The ECOAD solvent-free series are comprised of the base adhesive EA-N6008 combined with a hardener, the EA-N5618 or EA-N5633: The EA-N6008 / EA-N5618 solution offers improved heat resistance and durability for zipper bags and enhanced performance in continuous lamination exhibits. The solution imparts a smooth appearance in aluminum vapor deposited laminates such as PET/VMPET and PET/VMCPP, making it suitable for use in shampoo refill pouches and packaging for dried and boiled foods. The EA-N6008 / EA-N5633 solution demonstrates excellent resistance to high acidic content and is specially designed for exclusively aluminum packaging structures such as single-serve sachets for ketchup and chili sauces.