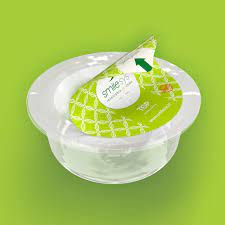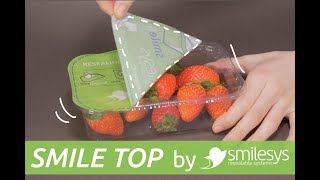 Aditya Panwar
Smilesys company is the pioneer in the field of making the packaging resealable, in which they use Adhesive Label that allows to open and reclose the pack more than 20 times to keep the food fresher.
Resealable top-film is suitable for direct sealing on Eco- Sustainable materials such as Paper, Cardboard or Wood Pulp. Its main purpose is sustainability, as it is recyclable and peelable very easily for the tray at the end of the use. In addition, the reclosure guarantees better maintenance of products freshness. Depending on the needs of the product this film can be also macro and laser perforated.
This patented resealable top film is suitable for any thermoforming or thermosealing machine, supplied directly in reel and ready to be packaged. It can also be used on different materials such as PET, PE, OPP. Depending on the needs of the product this film can be macro or laser perforated, it can be used in a modified atmosphere, and the product safety can be guaranteed by tamper-evidence.
This resealable system can be used perfectly in various sectors that were needed to keep the product fresh and to save its aroma as well. Particularly for Fruits & vegetables or for Aromatic Herbs.