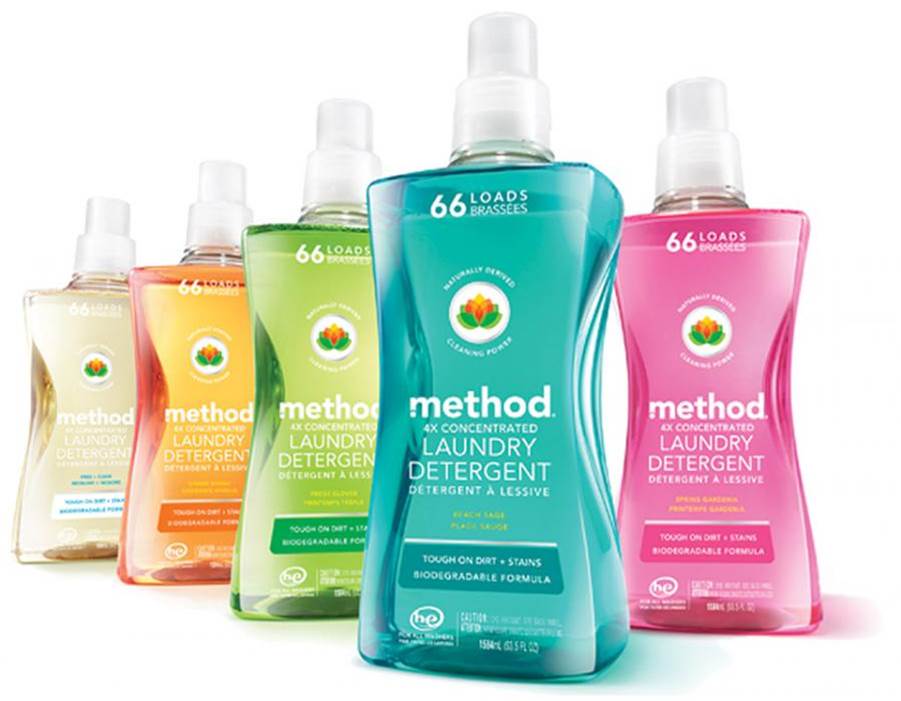 This bottle made of 100% PCR PET
News:
Amcor Partners with Method Products on First 100% Post-Consumer Recycled (PCR) PET Bottle for Liquid Laundry. It delivers major sustainability benefits for Method and reinforces its strong environmental platform.
The 53oz sleek, transparent custom container, delivers strong shelf appeal, with the bottle made of 100% PCR PET. Method is well-known for its brightly coloured hand wash and all-purpose cleaning formulations showcased in clear PET bottles, it has broken new ground in the liquid laundry detergent aisle. In a market that has previously been predominately limited to high-density polyethylene (HDPE) containers, PET has struggled to enter the liquid laundry detergent market due to compatibility and colour stability issues.

The ergonomic design allows easy gripping and pouring and comfortable lifting. The new 100% PCR PET container meets high standards for sustainability with the package's life cycle energy consumption reduced by 78% and its carbon footprint lowered by 35% versus a virgin PET alternative.