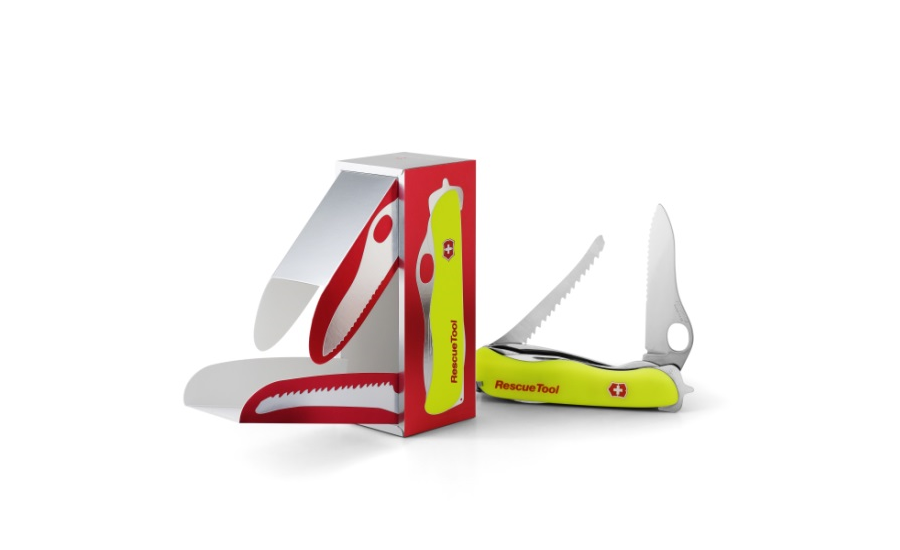 Ankit Farkya
Metsa board's creative design for the victorinox rescue tool is an innovative packaging for consumer products packaging.
This unique and innovative packaging creates a new opening experience for the consumer, simulating victorinox's knife opening mechanism.
This rescue tool  is a multi-purpose knife for safety and rescue professionals. Metsä board's designers looked at ways to create maximum visual impact, and gave significant consideration to both structural and visual design.
The chosen material was metsä board's fully coated folding boxboard, carta elega, which provided a smooth luxurious feel, whilst allowing the use of a lighter board weight.
The packaging has a clean precise appearance with sharply defined corners and no overlapping corner folds, to help set it apart from a traditional rigid box.
Replaceable side panels can be separately updated and printed with specific marketing promotional messages reflecting individual local market requirements. The packaging is also glue-free, reflecting victorinox's sustainability goals and values.