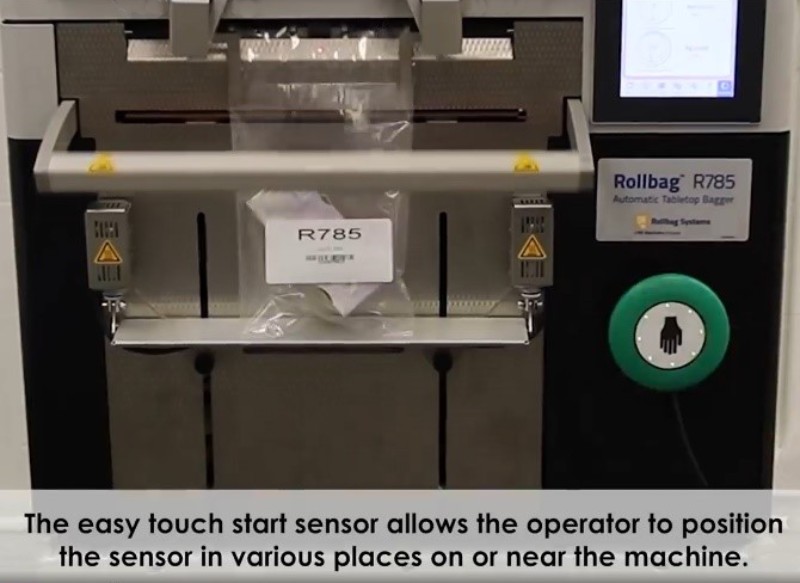 Flexible packaging company PAC Machinery has designed and developed a new option for its Rollbag automatic baggers, including the Rollbag R785 all-electric automatic bagger.
The easy touch start sensor features a magnetic base that enables machine activation through a touch of the button.
Rollbag automatic bagger machines are used for filling and sealing bags containing a wide variety of products.
The machines are available in different sizes and shapes such as compact tabletop or floor models and deliver speed and quality poly bagging solutions.
Using Rollbag pre-opened bags on a roll, the systems offer cycle speeds of up to 80 bags a minute.
The new option can be conveniently installed anywhere on the machine and can be operated with a finger, hand or elbow to seal the bag.
The sensor detects the operator's hand on the button and then the machine automatically cycles, therefore there is no need to press a button or a foot paddle to cycle the bagger.
PAC Machinery's sales & marketing VP Greg Berguig said: "Operator acceptance is critical to packaging automation and this option on our automatic baggers allows an operator to cycle the machine in a manner most comfortable for them."