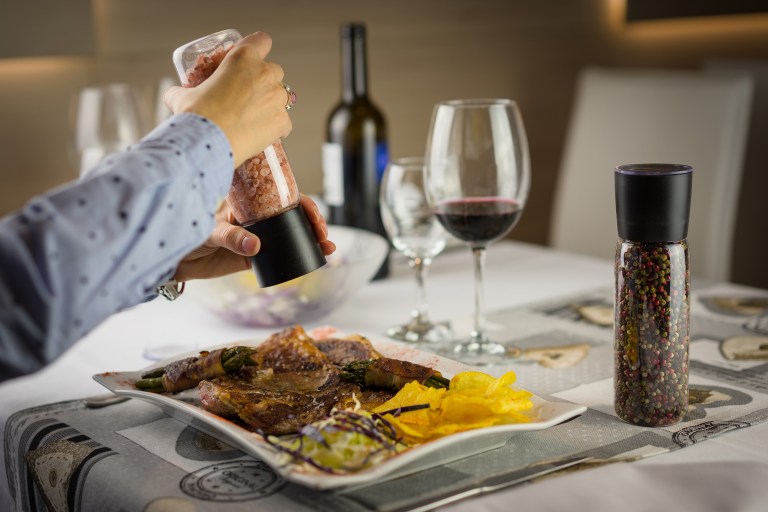 Miniland New Concepts launches its new XXL Grinder for spices and salts expanding its range of mills.
This new grinder format stands out for its large capacity (300ml – 340ml) and size. A new mill designed to respond to the emerging needs of customers, who are looking for innovative packaging that can serve both the HORECA sector and supermarkets using bigger formats.
Regarding its design, the straight shape of the container allows easy labeling and the convenient optimization of space both during transport and on supermarket shelves. This elegant design also includes a straight lid that offers the packer the possibility of labeling the jar upside down empowering the visibility of the packaged product on the supermarket shelves and showcasing the attractiveness of the contents.
Furthermore, the top-quality materials and state-of-the-art engineering design of its robust internal mechanism results in grinders that can ensure a high resistance to abrasion ensuring the uniform milling of all types of spices and salts. In addition, the textured finish of the grinder head unit makes it pleasant to the touch, allowing an easy grip and handling, thanks to the lightness of the PET container.
In addition, the snap fit closing system allows a rapid process, as well as avoiding the unwanted opening of the package and ensuring the inviolability of the product during its useful life.
Miniland New Concepts, the grinder manufacturing specialist, continues advancing with this launch in the extension of its wide range of mills for spices and salts, creating innovative packaging solutions with the highest quality that not only work best, but that also look great!