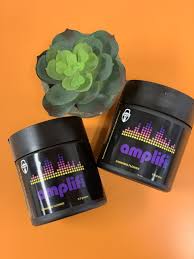 Amplifi products launched in Vireo's popular Ultimate Purple strain and are currently available at licensed dispensaries in Maryland. The brand's second strain, Gorilla Girl, will be available later this month. In addition to the launch in Maryland, the Company expects Amplifi products to be available in Arizona at the Vireo dispensary located in Phoenix and at third-party dispensaries statewide starting in February.
Recently featured in a peer-reviewed research paper published in the Journal of Cannabis Research, Vireo's new TerpSafe technology is a novel approach shown to preserve cannabis flower by inhibiting the gradual loss of terpenes. The technology works effectively towards terpene preservation for a variety of different cannabis flowers, grown and stored under various conditions. Multiple lab tests and real-world analyses have shown that cannabis flower stored in traditional packaging lost nearly half of its native terpenes over a four-week period. When the same flower was stored in Vireo's TerpSafe packaging system, the terpene content increased over the same four-week period.
Researchers were also able to successfully adjust the terpene profile of cannabis stored using the TerpSafe technology. This will provide patients and manufacturers the ability to customize the terpene profile of their cannabis as a result.
"In addition to keeping cannabis flower fresher for longer, what sets TerpSafe apart from conventional terpene-preserving packaging is that it is proven to reinfuse the product even after multiple openings," said Vireo Chief Scientific Officer, Eric Greenbaum. "Our research design included conditions which mimicked patient use, where the bottles were opened periodically over a period of weeks and conclusively showed that the terpene-preservation capabilities of our system are not adversely affected by the jar being opened at a normal-use rate."
The new packaging will enable cultivators and manufacturers to protect and enhance the naturally occurring terpenes in cannabis flower. This helps ensure the terpene levels in cannabis products are preserved throughout the distribution chain – from greenhouse to the customer home – so that consumers can enjoy a robust and consistent flavor profile.
Last year, Vireo signed a limited exclusive licensing agreement with eBottles420, the largest supplier of cannabis packaging in North America, to manufacture and distribute TerpSafe packaging.