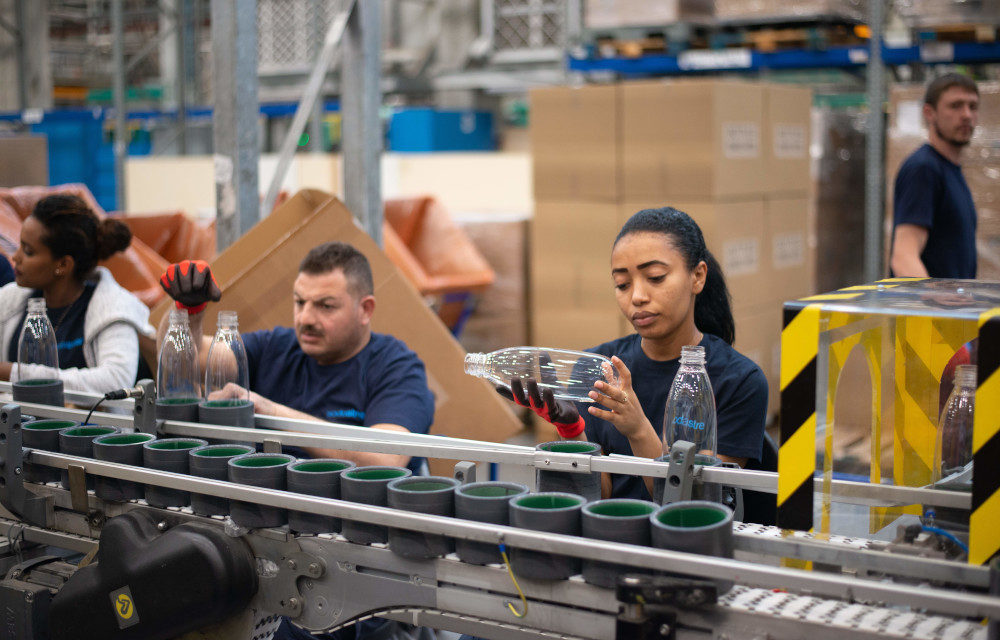 REDUCING GREENHOUSE GASES BY 90 %
Greenhouse gases from industrial applications can be slashed by almost 90% when green technology is implemented in machine and system engineering. A study from the Boston Consulting Group (BCG) carried out on behalf of the VDMA e. V. (Mechanical Engineering Industry Association) produced this conclusion.
According to this study, switching to sustainable technology could reduce the 35 gigatonnes (Gt) of emissions produced by the industry by up to 86%, or 30 gigatonnes. Simultaneously, green technology has huge market potential, which comes to over 300 billion euros per annum. This corresponds to 12 to 15% of the current total turnover in the industry and will amount to around 10 trillion euros by 2050.
12 GUIDING PRINCIPLES FOR SUSTAINABILITY
In the Blue Competence sustainability initiative for machine and system engineering, participating companies engaged to abide by 12 guiding principles for sustainability in 2017 in order to work towards overcoming the challenges of our time together using green technology, among other items. Under to this initiative, energy efficiency and resource-saving products with low CO2 emissions will be of even greater value in the future.
12 GUIDING PRINCIPLES FOR SUSTAINABILITY IN MACHINE AND SYSTEM ENGINEERING
STRATEGIC:
1. Sustainability is a significant component of our corporate strategy.
2. We create stable values and secure the company's success with sustainable business models.
3. Our technology and solutions foster sustainable development worldwide.
OPERATIVE:
4. Sustainable concepts and actions are present throughout our processes and products.
5. We save resources and are committed to climate protection.
6. Our employees are our most valuable resource. We promote engagement and opportunities to participate.
7. We are committed to complying with human rights.
CULTURAL:
8. Our company is a habitat.
9. We take on social responsibility within our regions.
10. We keep our promises.
COMMUNICATIVE:
11. We maintain an active dialogue with all participants.
12. We communicate our sustainable actions transparently.