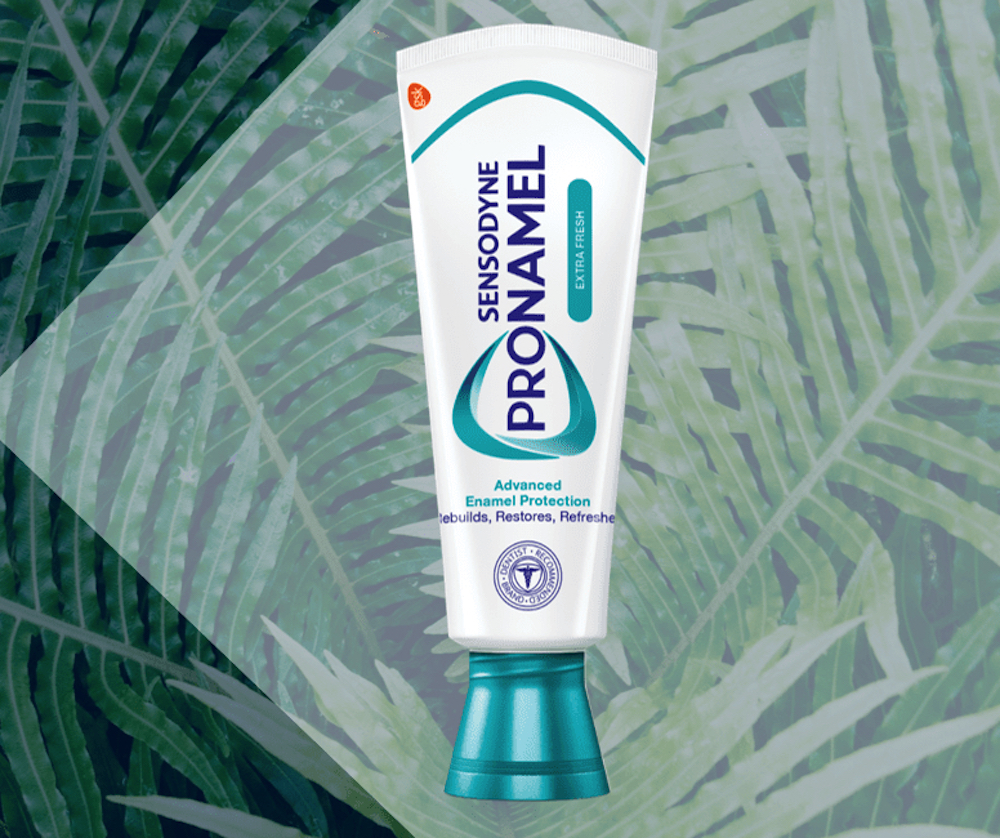 GSKCH has made the commitment that 100 per cent of its product packaging will be recyclable or reusable, where quality and safety permits, by 2025. Its sustainability initiatives support GSK's commitment to achieve a net zero impact on climate and a positive impact on nature by 2030.
Albéa's Greenleaf 2 laminate tube technology provides the same product protection as current tubes and enables the tubes to be recyclable wherever collection programmes exist and are active.
GSKCH will start the recyclable rollout in Europe this July with its Sensodyne Pronamel tubes. This will be bolstered by a second partnership with EPL Global to produce tubes in Plantina laminates. Both laminates have passed recycling-readiness tests set by the US-based Association of Plastic Recyclers (APR) and by Europe's RecyClass. meaning that the tubes will be recyclable and compatible with existing recycling processes.
It is anticipated that the combined moves will see over a billion toothpaste tubes per year become recyclable by 2025.
Karl Graves, business director at Albéa Tubes, said: "Our commitment is to make 100 per cent of our tubes recyclable by 2025 while offering innovative solutions with PCR, paper and bio-based resins. Responsible packaging is now a must-have – and it requires close collaboration between a committed brand and a daring supplier."
Sarah McDonald, vice president of sustainability at GSKCH, said: "We have made the commitment that 100 per cent of our product packaging will be recyclable or reusable, where quality and safety permits, by 2025. This is just one part of our ongoing sustainability journey, in which we are working to address the environmental and societal barriers to everyday health."
Parag Chaturvedi, vice president of operations at EPL Americas, said: "EPL is proud to be a critical partner towards GSK's aspirations to have a net-zero impact on the environment by 2030. We are committed to leading the pack in sustainable packaging — and already are ahead on this journey with Platina, the first tube-and-cap combination to be recognised by the APR as fully sustainable and completely recyclable."