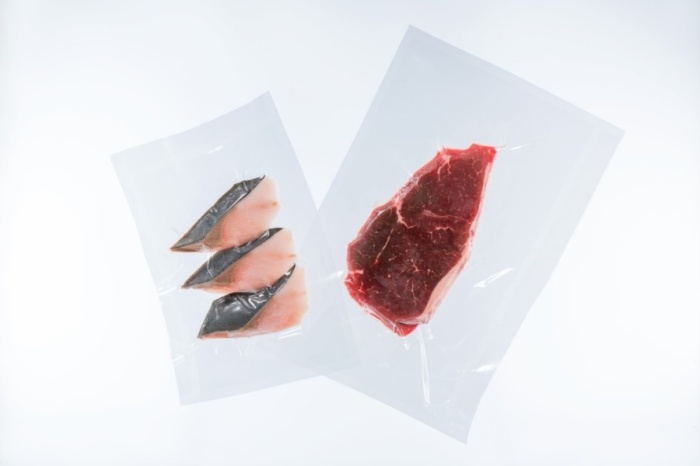 Winning the 2020 Paperboard Packaging Sustainability Award, innovative Paperseal is part of G.Mondini's initiative to fundamentally rethink packaging systems to promote green packaging alternatives across the food industry.
Its sustainability comes from the film liner designed to be easily separated from the paperboard after use (such that the paperboard portion of the tray can be recycled), it's produced with renewable fibre sourced from sustainably-managed forests and utilises 80-90% paperboard with 10-20% film — dramatically reducing plastic use and limiting base tray waste to just 2% — the lowest in the industry today.
With its ability to provide a variety of striking, innovative graphics and designs on the packaging itself, it provides retailers a unique design opportunity with 360° branding options. This allows products to stand out from competitors and the ability to communicate messages, promotions and branding.
Produced on G.Mondini's patented Platform and TRAVE® Technology, it allows for not only Paperseal to be produced, but the flexibility and modular design provides different packaging technologies to be applied in a simple modular way. The TRAVE was created to be at the heart of any packaging system, with the culmination of over 40 years' experience in designing and building tray sealers. It expands the opportunities to replace MAP and VSP plastic trays with barrier lined cardboard. The process operates by fabricating a MAP tray from a pre-cut flat cardboard, which is formed, and a barrier liner automatically applied in one step process and its attention to detail means this is the most hygienic tray sealer on the market guaranteeing customers the best possible solution.
James White Marketing & Sales Director at Select Equip, a food equipment company which has been in business for over 35 years and the exclusive distributor of G.Mondini, explains that "it's all about offering our customers a real competitive advantage to develop and build their business and offering sustainable packaging options. Utilising G.Mondini technology allows the flexibility to run with different liners, seal any shape and size of packaging materials on the market and offers packaging options including Top Seal, Skin Packs, Darfresh On Tray, Modified Atmosphere Packaging, Slimfresh, Slicefresh and the award winning Paperseal to name a few."
Paperseal is suitable for any closing format which is perfect for cheese, fresh meats, processed meats, ready-made products, frozen foods, snacks, salads and fruit.
What needs to be top-of-mind in purchasing decisions with food packaging equipment like tray sealers is that capital expenditure is a fixed cost, but it is critical having someone who can deliver a whole system and can support you throughout your growth cycle with your business, otherwise, you're relying on a range of suppliers to keep the whole thing going. If you buy a 'system' you get far more efficient and that's why Select Equip is a smart choice being a packaging equipment partner that will grow as your business grows