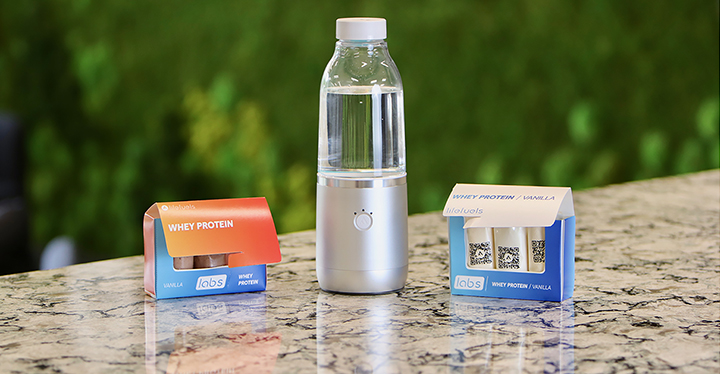 Grania Jain
A smart tactic to draw attention for a product roundup of new products for packaging or other markets is to lead with the best or most photogenic development. It's doubly advantageous when said product is a world's first of some kind, which is why LifeFuels, "the world's first smart nutrition bottle," headed the gallery of 8 Unexpected Ways Beverage Packaging Innovates, published June 2020.
In short, the reusable LifeFuels' 16.9oz/500mL smart nutrition bottle turns ordinary water into a beverage with flavor, essential vitamins and nutrients using small bottles of liquid ingredient concentrates called "Pods." The Pod, which can refill the LifeFuels bottles 30 times, are equipped with a Radio-Frequency Identification (RFID) tag.
The company will shortly bring an even more sustainable packaging innovation to the platform: Cylindrical-shaped Modules, or Mods, which are powdered ingredients packs made of food-grade film that fully dissolve in water.
A Quick Response (QR) code printed with edible ink on the Mod film connects with the smart nutrition tracking platform via the LifeFuels smartphone app.The innovative packaging eliminates the need for the usual plastic tubs, scoopers, or single-serving packets typical of the powdered beverage market. The company is planning to launch with at least two flavors, but more are possible. Mod pricing is also to be determined.