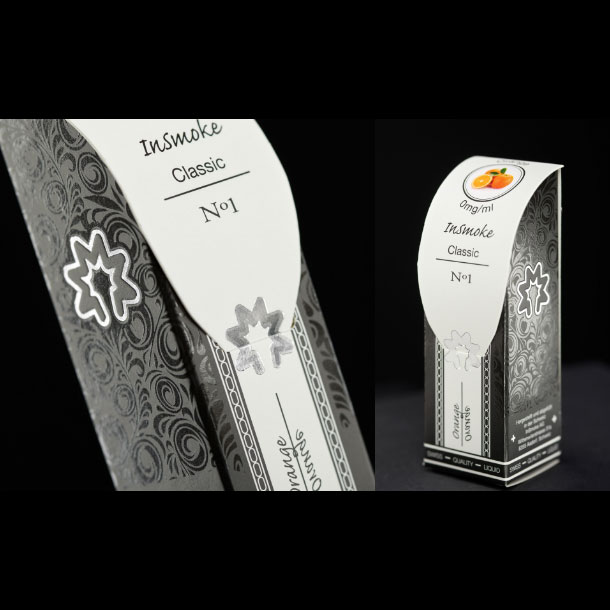 Bhaskar Ch
Model AG – Au (St. Gallen). The InShape packaging for e-cigarette liquids has won the German Design Award 2019.
Reason to celebrate: the InShape packaging for InSmoke AG designed by Model AG in Au (St. Gallen) has won the German Design Award 2019 for remarkable design. The German Design Award is a premier international prize awarded by the German Design Council, whose goal is to uncover and honour unique design trends. Each year, independent and prominent design experts from the worlds of business and research present awards to pioneering product and communication design projects worldwide. In addition to highlighting special design solutions, the prize recognises the commitment of companies and designers.
The premium InShape packaging for liquids to fill e-cigarettes features a distinctive design that is sophisticated and decorative yet highly functional. The tray, with ten extremely attractive individual packs for ten different liquids in various flavours, is a real eye-catcher. The flower was integrated as an important element of the InSmoke brand logo.
The closing flap, a key aspect of the packaging, underscores its functionality. The process was finished with five-colour offset printing. The elaborate finishing process was carried out with matt and gloss coatings, microtextured lacquer and an additional hot foil printing.
Last year, the InShape packaging won both the German Packaging Award and the Swiss Packaging Award, and made it onto the list of finalists for the Europe-wide Pro Carton ECMA Award.
Presented with the German Design Award 2019: InSmoke AG's InShape packaging, for high-quality liquids that offer the most enjoyable way to vape.