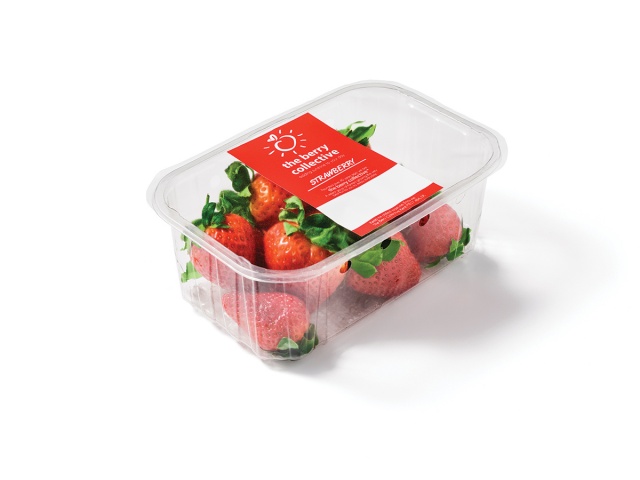 The first-to-market, food safe PCR film is now available nationwide across all major multiple Berry Gardens lines including strawberries, raspberries, blueberries, blackberries and other stone fruit.   
Marking a major step forward for the fresh produce packaging sector, the new recycled film reduces carbon impact by significantly offsetting the requirement for virgin polymer, removing around 53,000 kilos from the supply-chain annually. The film also supports the 30% recycled content requirement for the 2022 plastics packaging tax with the option of up to 50% recyclate available.
Offering like-for-like performance in-line and on-shelf, the new rPET film is sealed to the existing rPET tray to offer a fully recycled plastic solution with peelable functionality for reuse and improved storage.
Seamlessly working in combination with Coveris' award-winning Freshlife® perforation technology, the sustainable packs work to maintain +4 days shelf-life via improved moisture management in-pack. Integral anti-mist properties also offer added clarity and optimal performance.
As the first major retail launch of a PCR lidding film for direct food contact, Berry Gardens have been responsible for driving a step change in the market through the application of recycled content in every-day products.