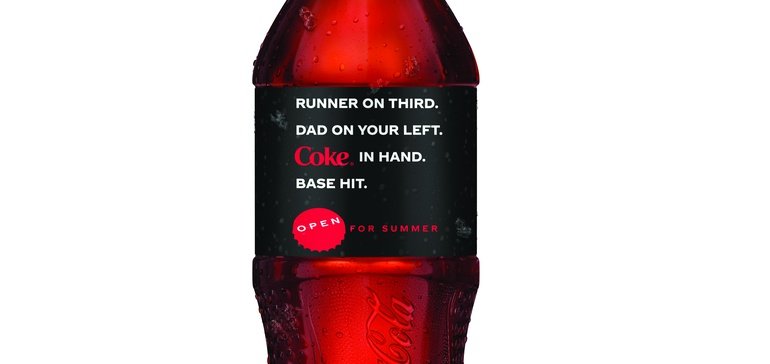 Hitting store shelves May 17, the "Open for Summer" designs feature 24 short poems tied to occasions such as movie nights, baseball games and backyard barbecues. The designs will appear on regular Coke and Coca-Cola Zero 20-ounce bottles through Aug. 8.
The packaging play is tied to a "Summer Tastes Better" campaign running across TV and radio. Coke joins other marketers in pushing marketing themed around a reopening as more activities waylaid by the pandemic resume.
While Coke's latest seasonal packaging isn't explicitly about COVID-19, the messaging signals that activities upended by the virus last summer are starting to return. Poems included in the campaign describe scenarios like attending a baseball game in-person that are now more feasible with the widespread distribution of vaccines. Coke is keeping some restrictions in mind — the announcement describes "movie nights" versus going to a theater — but the brand clearly believes consumers will be eager to resume their pre-pandemic rituals.
The news also shows how Coke is continuing to retool its approach to seasonal packaging. For years, the company heralded the return of summer with a "Share a Coke" campaign that showcased a variety of popular names. Last year around the holidays, Coke updated the concept to recognize frontline workers with labels carrying messages such as "My Hero ." The "Open for Summer" push is themed more heavily around occasions in which people might enjoy a Coke versus packaging targeted at individuals.